Therapy at MCHS
MCHS provides individualized treatment to our children by developing a specific plan with the child and treatment team to address behaviors, concerns and issues that the child presents with. Each child is paired with a Masters level therapist who provides them with consistent support, provides a safe environment so that children feel comfortable processing their past traumas and daily struggles all while encouraging and modeling appropriate emotional reactions. Every child has the opportunity to participate in weekly, individual AND group therapy in addition to family therapy if applicable. This allows a child to appropriately verbalize their feeling which are often times characterized by confusion, conflict, hurt and anger. 
Implementing Trauma Focused-Cognitive Behavioral Therapy (TF-CBT) into sessions has been helpful when dealing with a child's history of trauma. Children are educated about trauma and its impact on a person and work through the remaining components of TF-CBT. These stages focus on the process of healing and end with the child sharing their "story" in the form of a book, drawings or songs. This again allows the child to work thru their own experiences, at a pace they are comfortable with so that they are better able to display their feelings of sadness, anger and frustration. We understand that our children have developed behaviors that are not always helpful or successful due to their past experiences. It is our passion to help the child grow, heal and live safer and happier lives. 
Animal-Assisted Therapy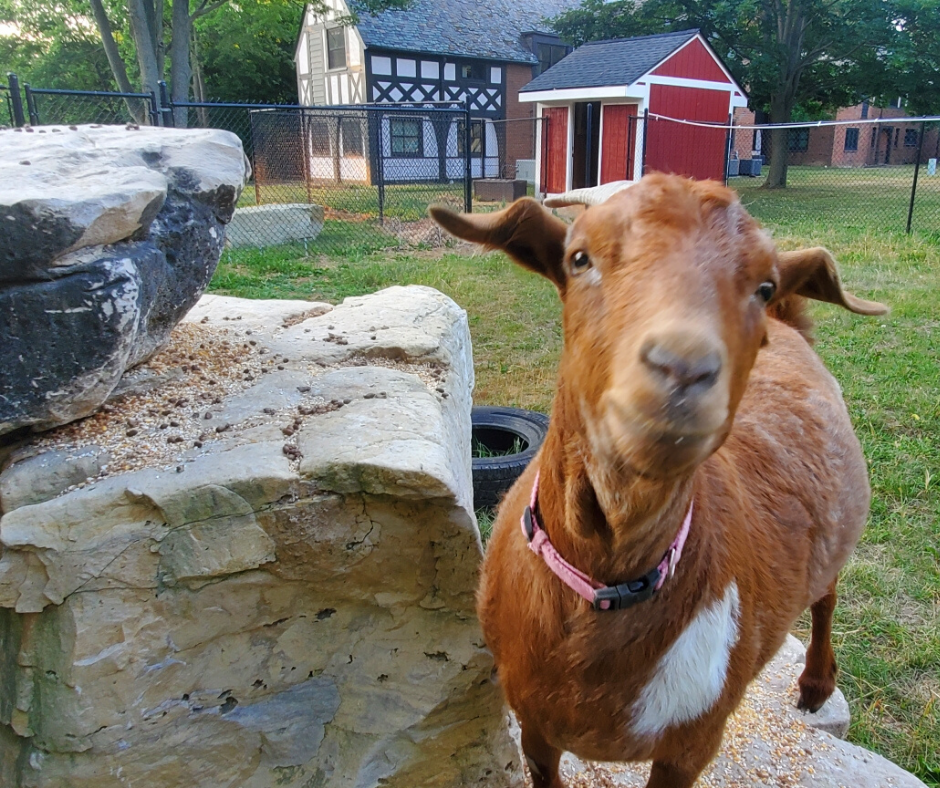 We are excited to introduce our residential youth to animal-assisted therapy (AAT)! We believe every child processes and expresses themselves differently. Exposing our youth to AAT could improve their healing process and keep them on the right track. In just a few short weeks, we've welcomed two goats and most recently, nine chicks! Thanks to the St. Paul's UMC Rochester and the Birmingham/Bloomfield Kiwanis Club for their support of our AAT program.