Residential Care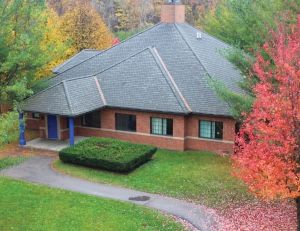 Our 80-acre campus in Redford is home to 50 boys between the ages of 5 and 18 who arrived at MCHS searching for the hope, love, safety, and support every child needs and desires. Having bounced from home to home, on average about five different homes over the past two and a half years, the boys who come to our residential program are looking for the chance to enjoy their childhoods while also healing from the immense trauma they have experienced throughout their short lives.
We provide spaces for our residential boys to live, learn, grow, and play in our 10-bedroom cottages complete with a bedroom for each individual child, two living rooms, a full kitchen, and dining room. The cottages are just a few steps away to the other programs and activities available during their time with us at MCHS including a state-of-the-art therapy center, on-grounds school, gymnasium, outdoor basketball and volleyball courts, baseball field, movie/game room, fitness center, and so much more!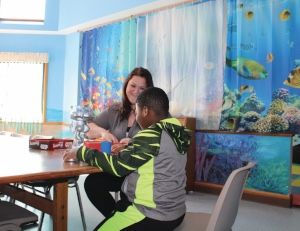 Therapeutic Services
A major priority for our children during their time with us is to focus on their healing with the help of our staff, specifically our Masters-level therapists who work with our children a minimum of three times per week through individual, group, recreational, and occupational therapy. Our clinical modalities include:
Trauma-Focused Cognitive Behavioral Therapy (TF-CBT)
Dialectical Behavior Therapy (DBT)
Trauma Informed Care (TIC)
Sensory Modulation
Play Therapy

Our staff work with our children to help them process their trauma and work toward healing and acceptance. Through persistence and a focus on family, our staff work to help our children understand that their past does not need to define their future, and they can truly rewrite their life story in any way they wish!
Health & Wellness
The children in our care also learn valuable life skills and explore new talents by participating in a variety of activities such as our MCHS Hawks sports teams (basketball & baseball), mentoring, after-school tutoring, summer enrichment programs, and fitness training in addition to the dozens of field trips we take throughout the year to attractions like the Detroit Zoo, Michigan Science Center, Detroit Pistons & Tigers games, various parks and events throughout our surrounding communities.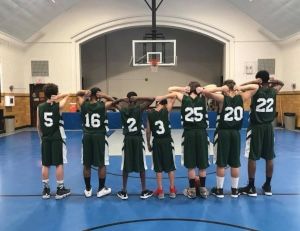 Education Services
Children in foster care typically struggle academically because they hop from home to home, and ultimately, school and school, too often to put down roots and truly engage in their surroundings. The trauma they have experienced also stunts their progress as many of our children are certified as cognitively, emotionally or otherwise impaired-- making it overwhelmingly difficult to keep pace with their peers in an educational setting.
We work to enroll many of our residential children in public school systems in our community; however, when the child needs more a more specialized and individualized experience, our on-grounds school is the perfect option. Our special education teachers provide lessons and projects to help our children catch up to their classmates in terms of math and reading comprehension, as well as give them one-on-one attention while remaining aware of their special needs as a survivor of child abuse and neglect.
For our older children, MCHS also offers a virtual academy, which serves as online schooling for our children working on credit recovery as well as a fast-track route to a high school diploma or GED. With this option, so many of our boys have been able to graduate high school-- a feat many would have never imagined!