MCHS COMMUNITY PROGRAMS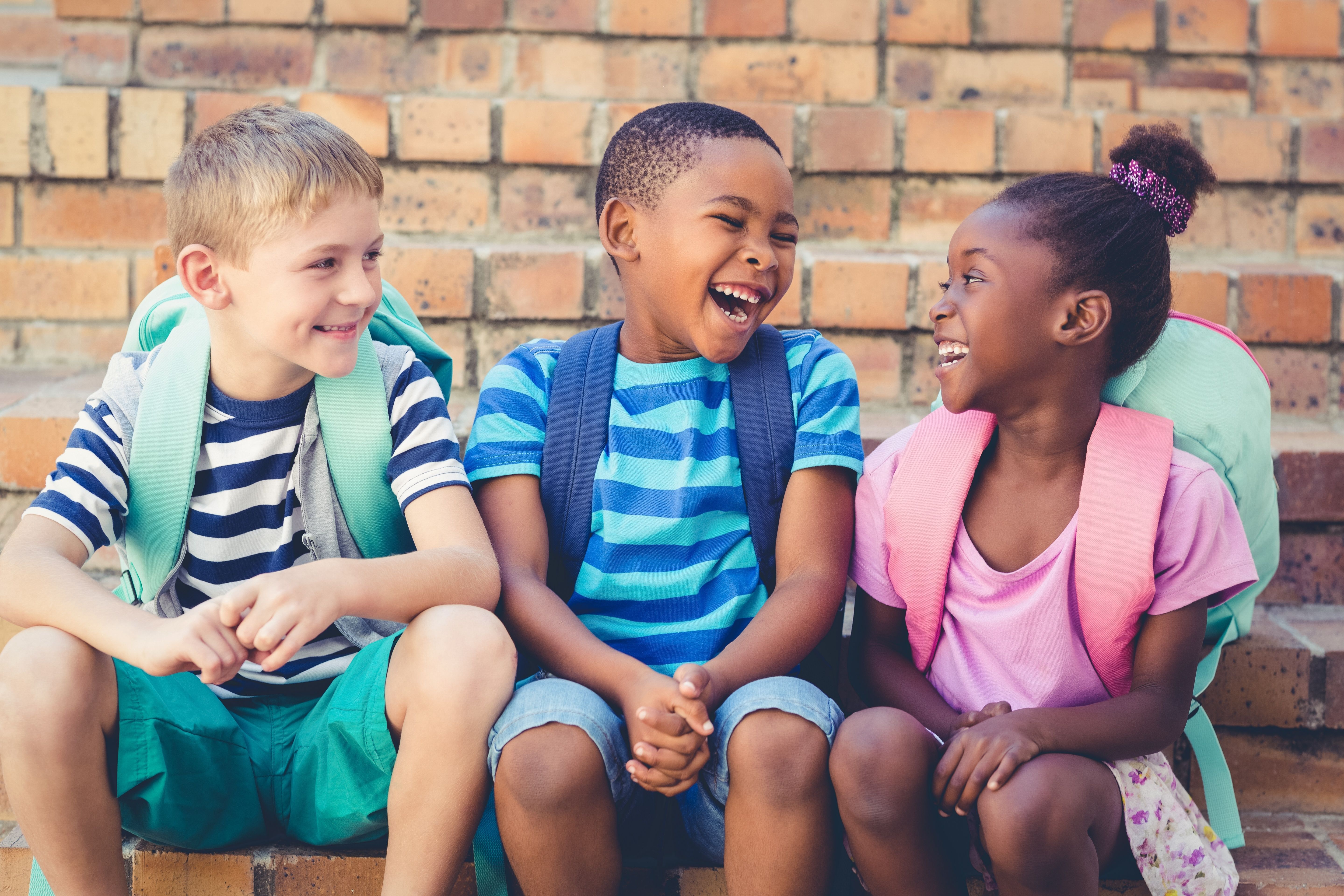 Child Abuse Prevention
MCHS Detroit provides individualized service and care to at-risk youth, as well as to their families, aiming to develop and improve the quality, safety and security of home environments. Our goal is to reduce the risk of abuse and neglect in low-income, high-stress families. We will be providing Parenting Programs to help support parents learn and develop new, effective and tangible parenting skills that will help build parent's confidence and tool belt in regards to their parenting skills and abilities. For more information about our child abuse prevention services, contact us at communityprograms@mchsmi.org.
If you would like to find out more information about reporting a child abuse incident, CLICK HERE or call (855) 444-3911.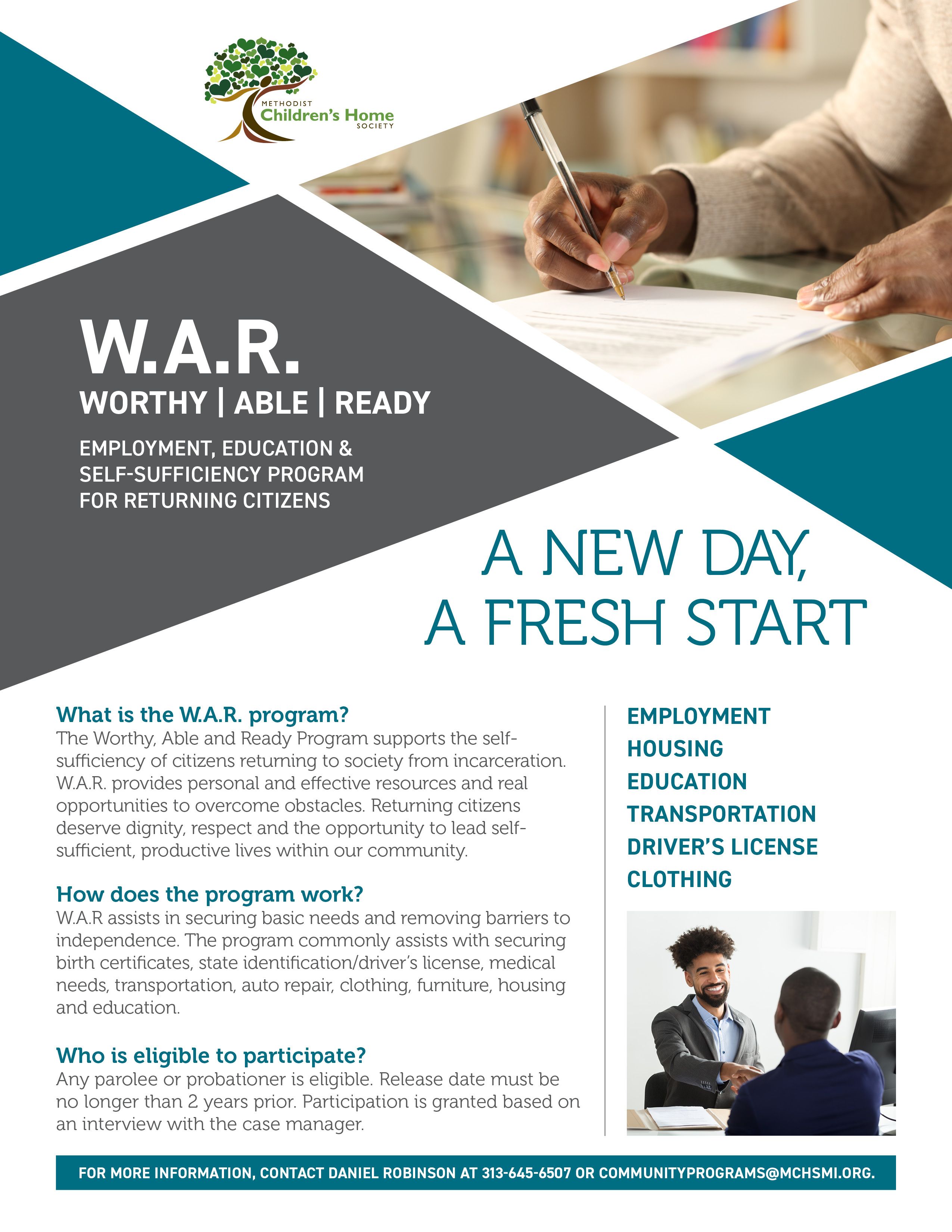 W.A.R. (Worth, Able and Ready)
The Worthy, Able and Ready Program supports the self-sufficiency of citizens returning to society from incarceration. W.A.R. provides personal and effective resources and real opportunities to overcome obstacles. Returning citizens deserve dignity, respect and the opportunity to lead self-sufficient, productive lives within our community. W.A.R assists in securing basic needs and removing barriers to independence. The program commonly assists with securing birth certificates, state identification/driver's license, medical needs, transportation, auto repair, clothing, furniture, housing and education. Any parolee or probationer is eligible. Release date must be no longer than 2 years prior. Participation is granted based on an interview with the case manager. For more information, contact Daniel Robinson at 313-645-6507 or communityprograms@mchsmi.org.
To download the intake form for the W.A.R. program, CLICK HERE. 
To download the referral form, CLICK HERE. 
Silver Center Program: Conference Call Classes for Senior Citizens
The Silver Center is an engaging conference call class providing senior citizens with information regarding current events and leisure topics to keep them engaged. Isolation and immobility are major factors plaguing the elderly population. Silver Center provides them with a sense of community within the safety of their homes. The weekly Silver Center conference call classes are particularly helpful during the 2020 global COVID-19 pandemic, especially threatening to seniors and individuals with pre-existing conditions. The program is public and free for adults 60 and older in Southeast Michigan. For more information, contact Norvena Wilson at (248) 403-4991 or nwilson@mchsmi.org.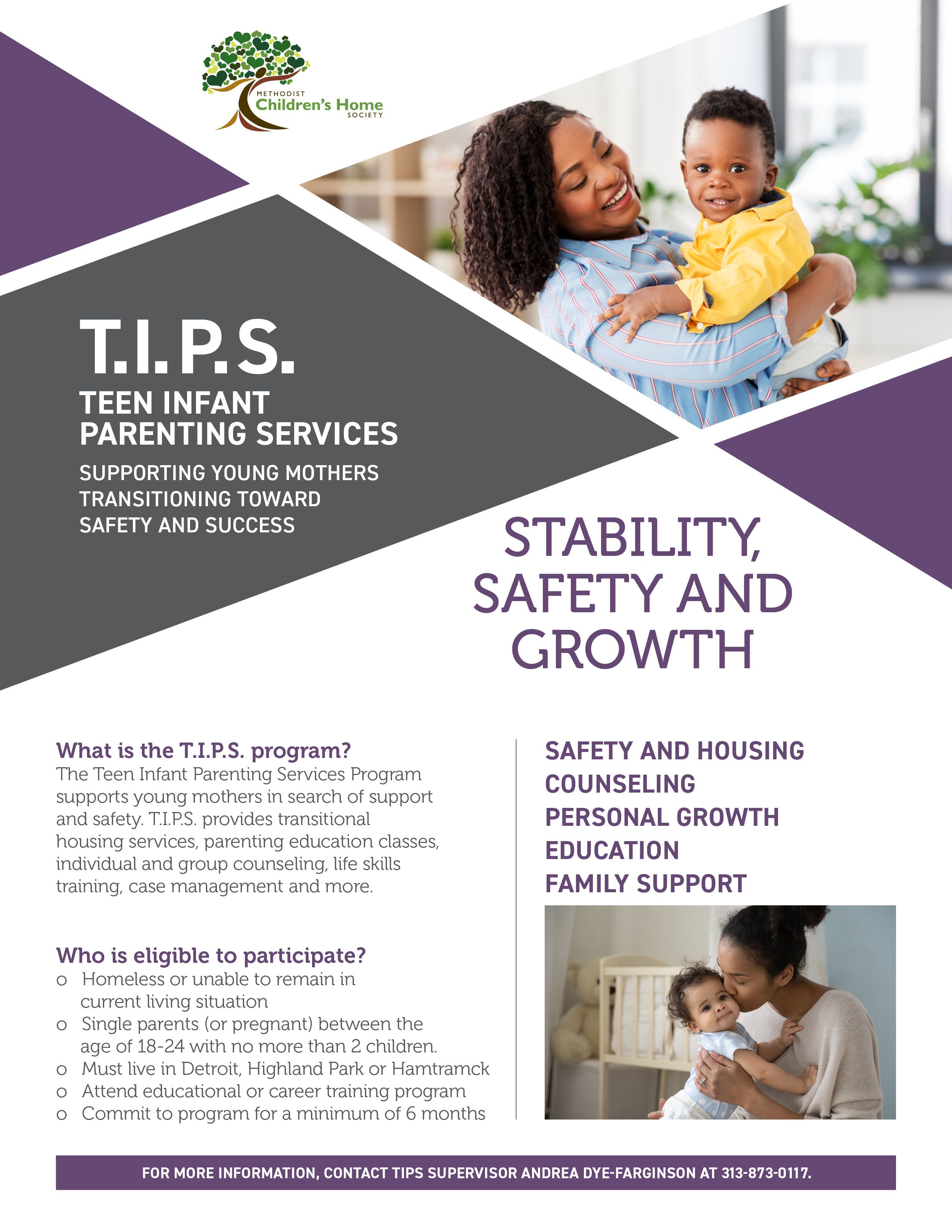 Teen Infant Parenting Services
The Teen Infant Parenting Services Program supports young mothers in search of support and safety. T.I.P.S. provides transitional housing services, parenting education classes, individual and group counseling, life skills training, case management and more. For more information, contact Andrea Dye-Farginson at (313) 873-0117 or adfarginson@mchsmi.org.