Volunteer Spotlight: Michigan Green Industry Association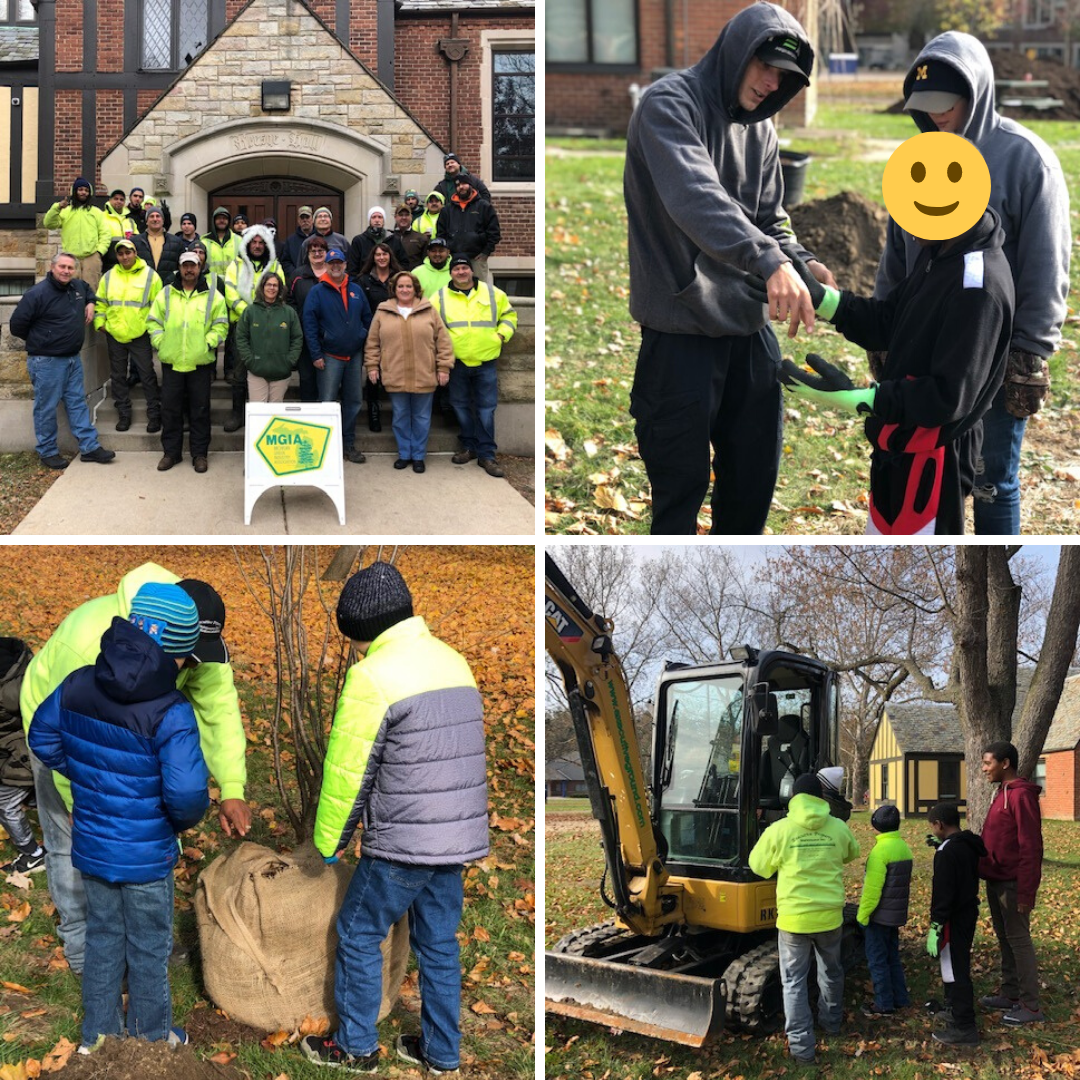 Hats off to the Michigan Green Industry Association (MGIA) for their hard work and efforts in beautifying our historic 80-acre campus. More than thirty MGIA volunteers representing thirteen companies spent a day grooming our landscape. Volunteers expanded our serenity garden, filled our playground with mulch, and planted trees, shrubs and florals. Even our therapy animals received some care as volunteers built a sandbox and rock wall for our pigs and goats. Special thank you to Diane Banks (MGIA President and Chairman of this initiative), Steve Udell (WH Canon) and Robert Bywalec (D&B Landscaping). Your efforts on our campus will go on for years to come! 
Volunteer Spotlight: Trunk or Treat 2019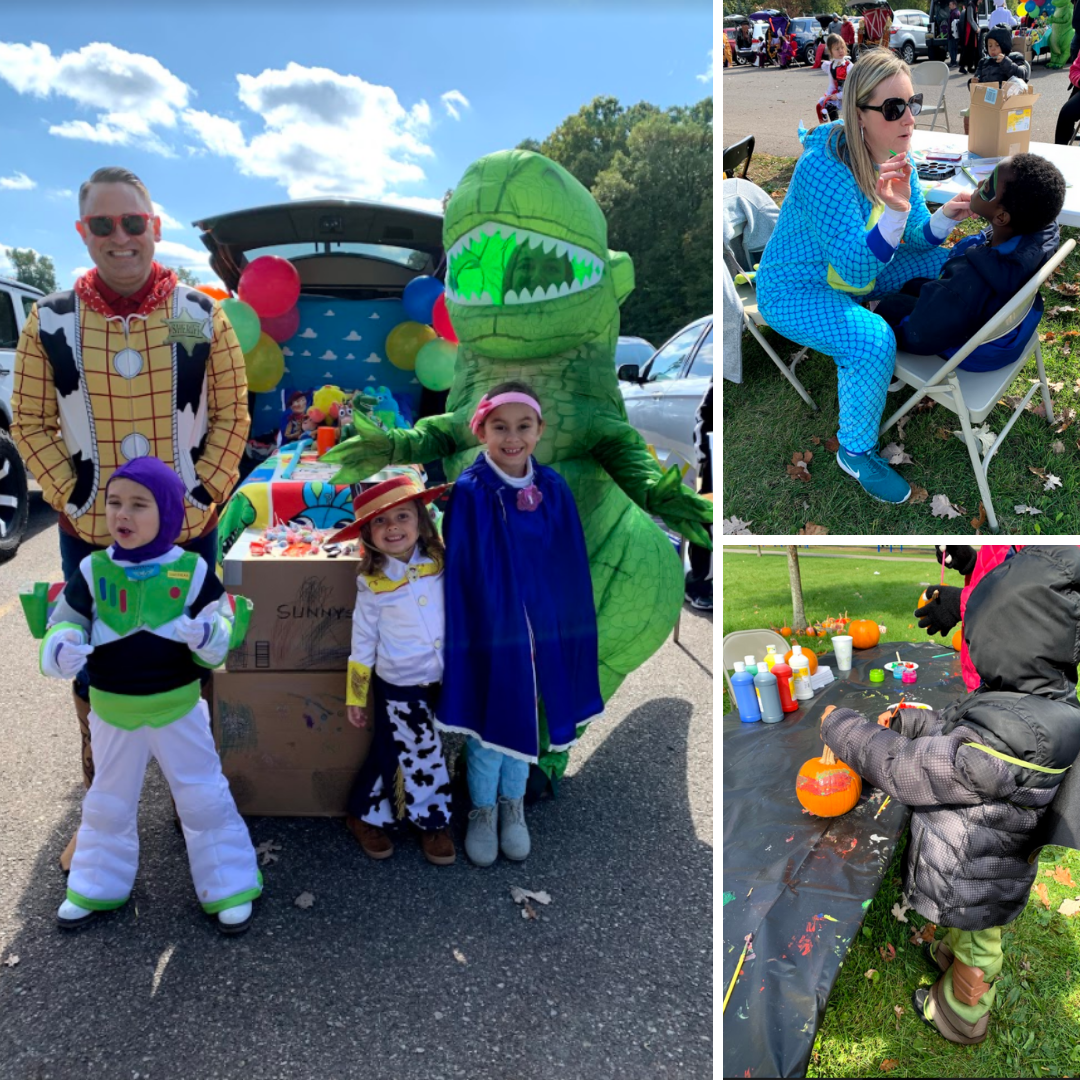 Volunteers participated and made a huge impact at our spooktacular annual Trunk or Treat event! Residential youth and foster care families enjoyed checking out decorated trunks, collecting tasty treats, face painting and pumpkin decorating! More than seventy volunteers, from the metro Detroit community participated in a competition for the most creative trunk. The event was very successful thanks to the organizations and individuals who volunteered!
Special thank you to: Thrivent for providing lunch, Towne Mortgage for supplying treat bags, and Mercy Road Church for providing a face painter. Your donations added a special touch to this year's event!
Volunteer Spotlight: Redford Township Police Department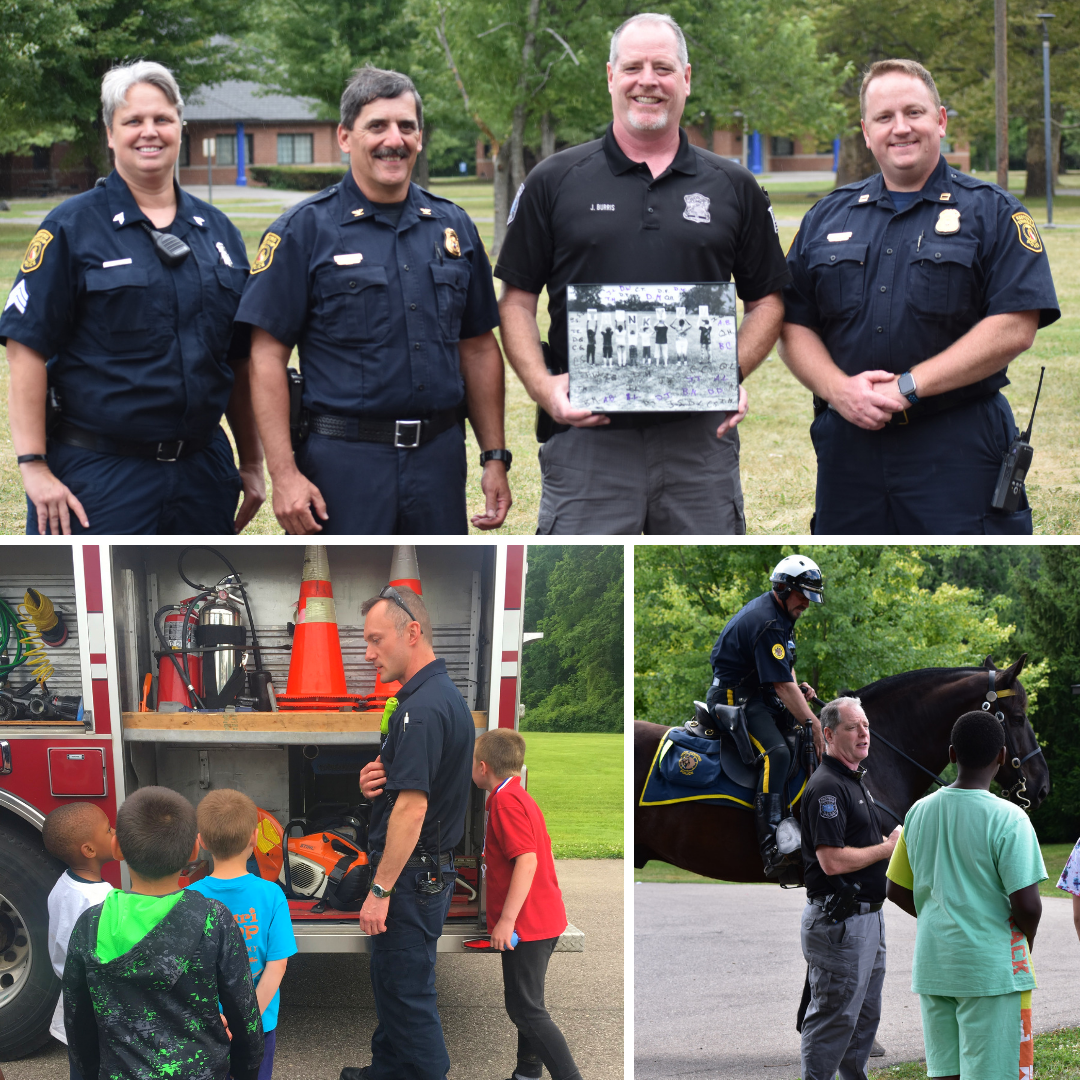 This summer, the Redford Township Police Department coordinated an informative safety summer camp series introducing our youth to the world of emergency first responders! Children in our residential program learned first-hand what training and education are required to enter the field. Throughout the summer, they met officers from the Redford Police Department, Redford Fire Department, The Redford EMT, and the Detroit Mounted Unit! Perhaps the most memorable moment was meeting Corporal Gunther and his equine partner Ivan, a ten-year member of the Detroit Mounting Unit. Special thanks to Officer John and fellow officers of the Redford Township Police Department for your time and dedication to our community!  
Volunteer Spotlight: TruGreen & Commerce United Methodist Church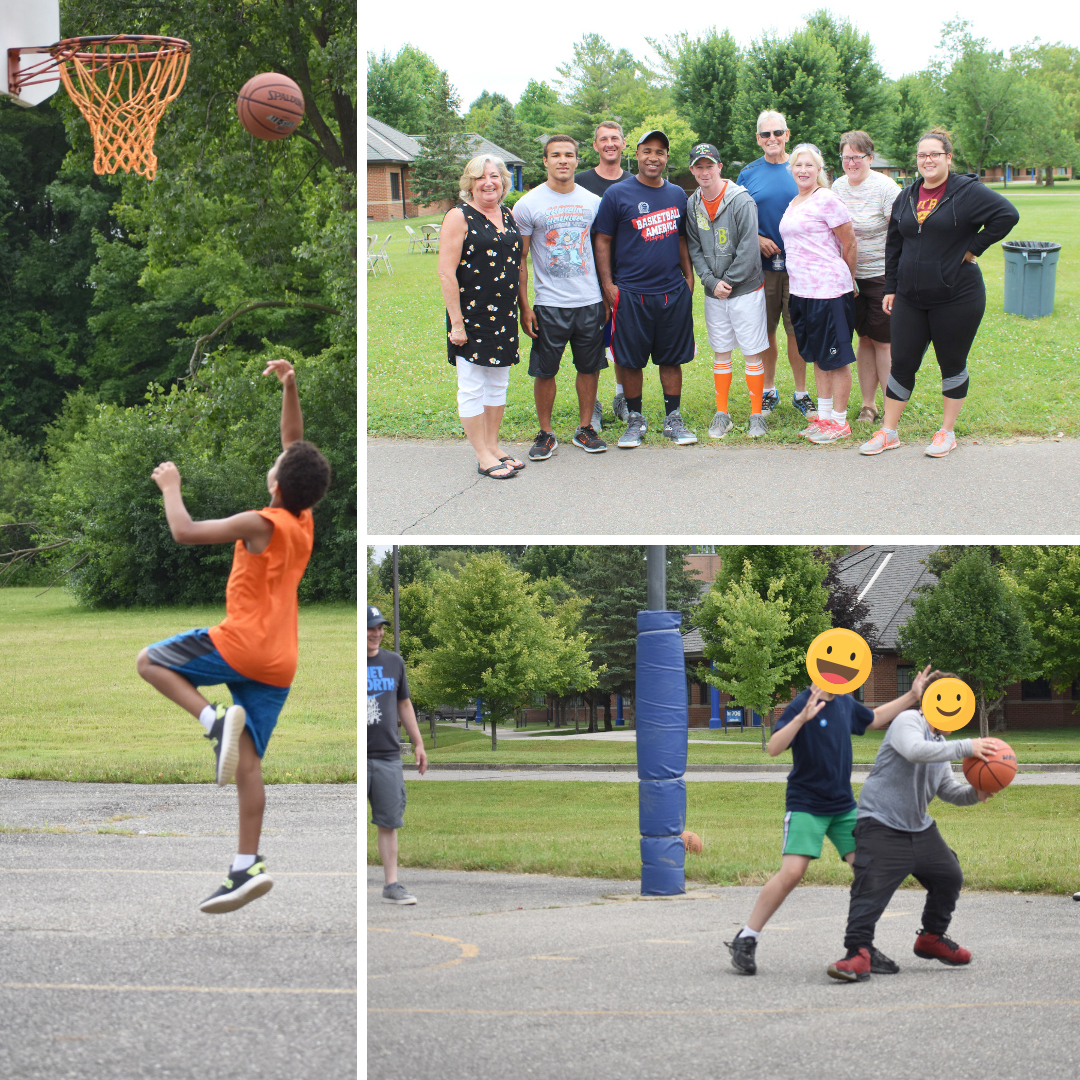 Children in our residential program had the opportunity to shoot some hoops and learn the fundamentals of basketball with Joe Griggs of TruGreen at the 6th Annual MCHS Basketball Camp! Mr. Griggs rounded up a handful of volunteer coaches, some returning year after year and others new to our campus, to give our kids an amazing day of fun! The afternoon was topped off with Slows Bar BQ, provided and served by the lovely ladies of Commerce United Methodist Church. And as a special treat, the ice cream truck stopped by, leaving our kids (and staff) smiling from ear to ear! Thank you to Mr. Griggs and all of the volunteers who turned an average Friday into a day to remember!
Volunteer Spotlight: BOMA Metro Detroit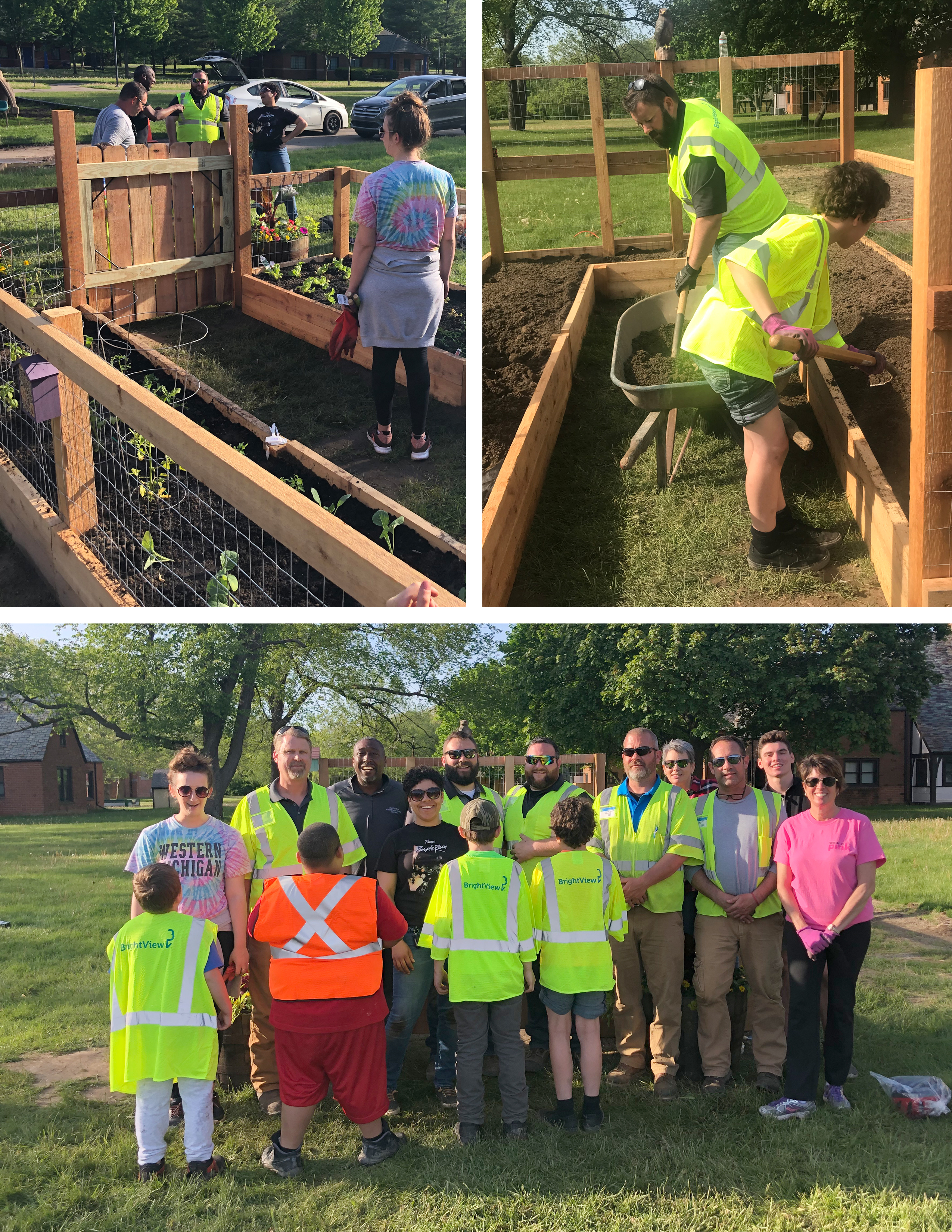 All things grow with love... and with a little help from our friends at BOMA Metro Detroit! The MCHS Garden Club has put down roots as members from the volunteer group finalized installation in May 2019. We'll be growing fruits, vegetables as well as a variety of butterfly bushes and flowers! Thank you for all your hard work, BOMA Metro Detroit!
---
Making Our Mission Possible
Volunteers are imperative to the success of any organization, and, at MCHS, we couldn't be more grateful for the hundreds of folks who join us every year to give of their time helping alongside our children and staff! Whether our volunteers are hosting basketball tournaments for our residential boys, babysitting our foster care children while their parents attend our support group, or beautifying our children's bedroom with a fresh coat of pant, these difference-makers are the reason we have been able to provide such a loving and supportive experience to the children and families we have served for the last 100 years.
If you would like to volunteer, take a look at the many ways you can contribute and get involved!