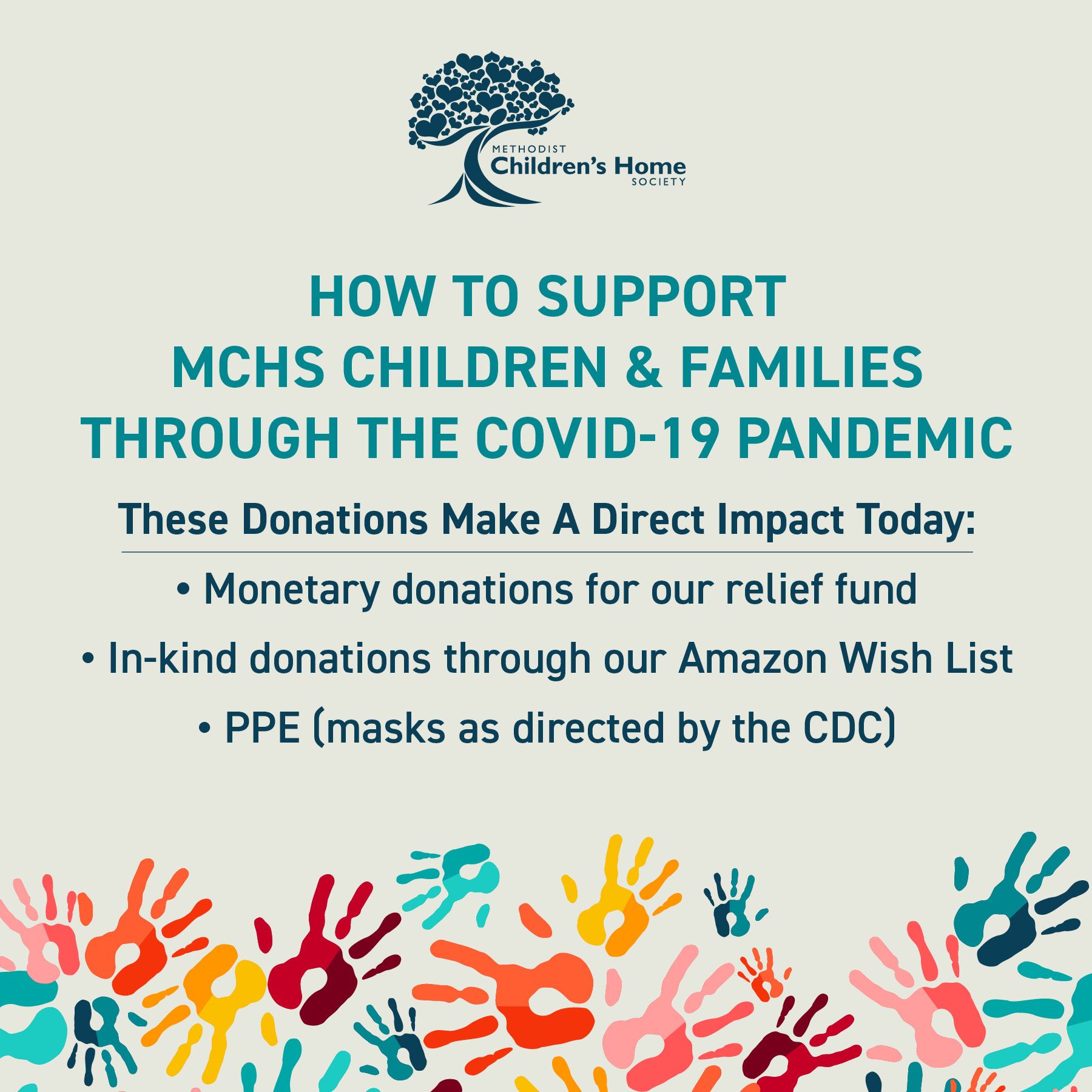 Our Commitment
During these unexpected times, our highest priority is the safety and security of our children, families and staff.  While many business surrounding us temporarily close, our 60 Residential youth on our Redford Campus are staying safe on grounds, where we are continuing to deliver the best care in our power. As public schools have sent youth home for the time being, we have launched an education and recreational program to keep our boys who call MCHS their home learning, growing, having fun, and spirits up during this time.  And for the hundreds of children placed in foster homes, without a doubt, our staff continues to deliver the best possible care and attention, navigating through changes as they come.
For all of our youth in care, we'll still be here. We won't be going anywhere. And because of our staff, our partners, and our community, we will weather one of the greatest challenges we've faced in our time. Because MCHS was built on the love and relationships we have with one another and the support of all of you, we know our children will be okay.
Please consider supporting our mission during this time by making a monetary donation to our relief fund which supports the daily operations of our Residential, our youth education program, and our foster families. Donations may also be sent via mail to Methodist Children's Home Society at 26645 W. Six Mile Rd., Redford Twp., MI 48240.  You may also send a donation via our Amazon Wish List, which holds our current greatest in-kind needs. If you make a donation, let Development Officer Rachel Evans know at revans@mchsmi.org, so we can properly thank you! 
We thank you for continuing to support our mission of caring for our area's most vulnerable population!
If you would like to support our children and families at this time, please contact:
Kathryn Woodstock, Chief Development Officer | (313) 531-9969 | kwoodstock@mchsmi.org
Rachel Evans, Development Officer | (313) 683-9587 | revans@mchsmi.org