Adoption
There is pure joy when children and adults join together to become a family. Adoption, the intentional growth of families, gives children a loving home, a new name, and caring relatives. It also gives families another branch to their family tree, more hugs, and the ability to make a difference one life at a time. Thousands of children are currently in the foster care system awaiting permanent placement with their forever families. Some have been abused, neglected or abandoned, leading to the termination of parental rights by the court. Many of these children have special needs because of their emotional scars and past suffering. Relatives or foster parents adopt the majority of children in Michigan. Often there are groups of brothers and sisters who need adoptive homes. Staff try to place these children together whenever possible.
Will you open your heart and home? For more information on our adoption program, please contact the MCHS Placement Office at 313-531-6190.
Joining a Forever Family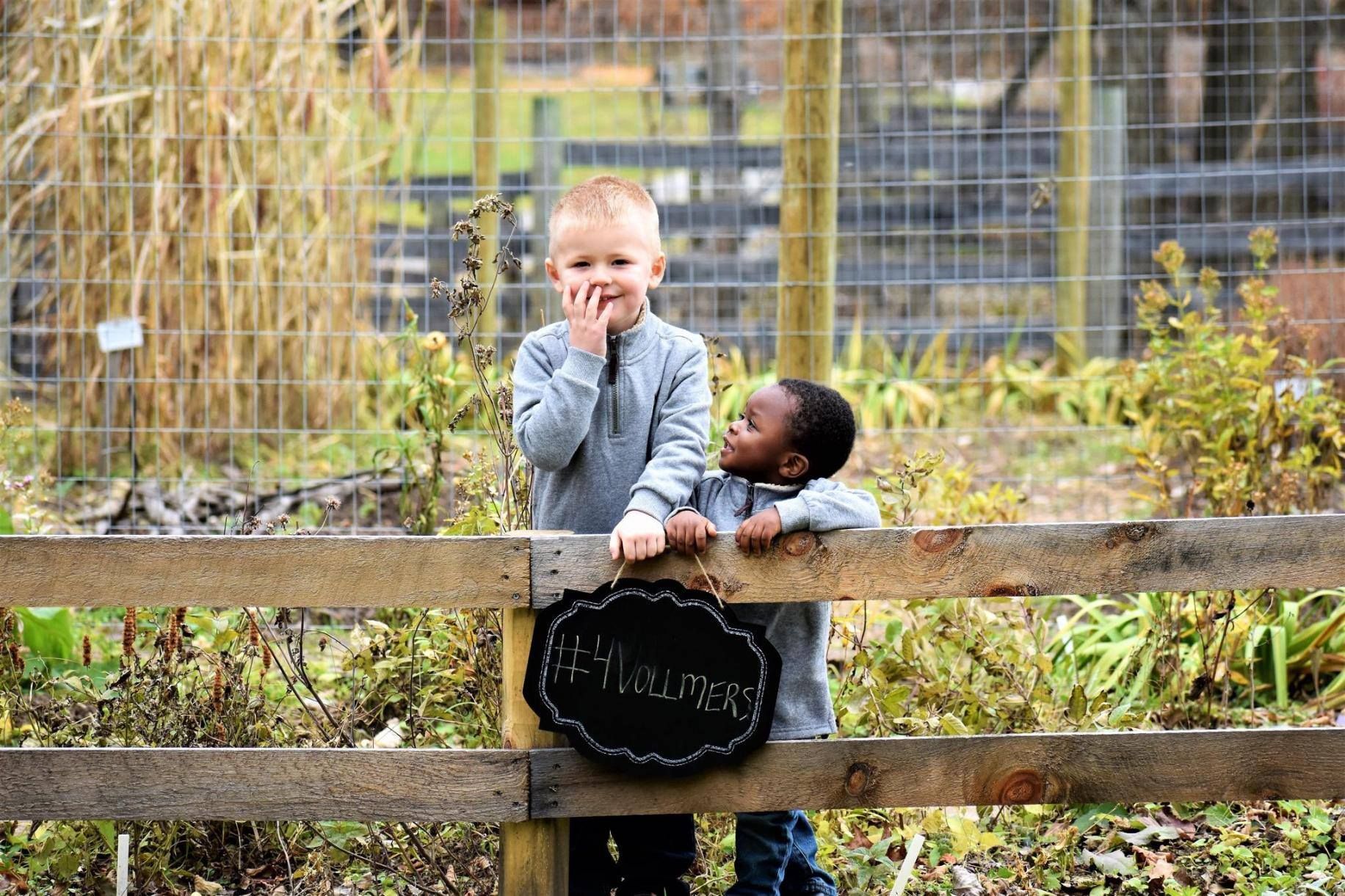 The forever family story of the Vollmers: DeAndre first entered foster care from the hospital immediately after his birth in November of 2016. His birth mother received no pre-natal care and both she and DeAndre tested positive for narcotics. DeAndre was first placed in the home of a relative but it didn't take long for us to realize that the home was not a safe place for DeAndre due to domestic violence, substance abuse and overall instability. Eventually, after a great deal of advocating on DeAndre's behalf, and following state policies and procedures, DeAndre was removed from the relatives care and met the Vollmers in September of 2017, when he was just 10 months old. This was the Vollmer's first placement since becoming licensed foster parents through MCHS. They continued to bring DeAndre to the campus for regular visits with his relatives and were kind and compassionate throughout the process. In January of 2019 DeAndre was officially adopted! MCHS couldn't be any happier for the Vollmers, one of our newest forever families!!!
Facts and Figures
• Facilitated 27 adoptions in 2018
• Children were 8 months old to 17 years old
• Over the past five years, MCHS has facilitated 195 adoptions
Past Adoption Records
If you are seeking information for past adoption records, please fill out the form below.
Information about closed adoption records can be found here.