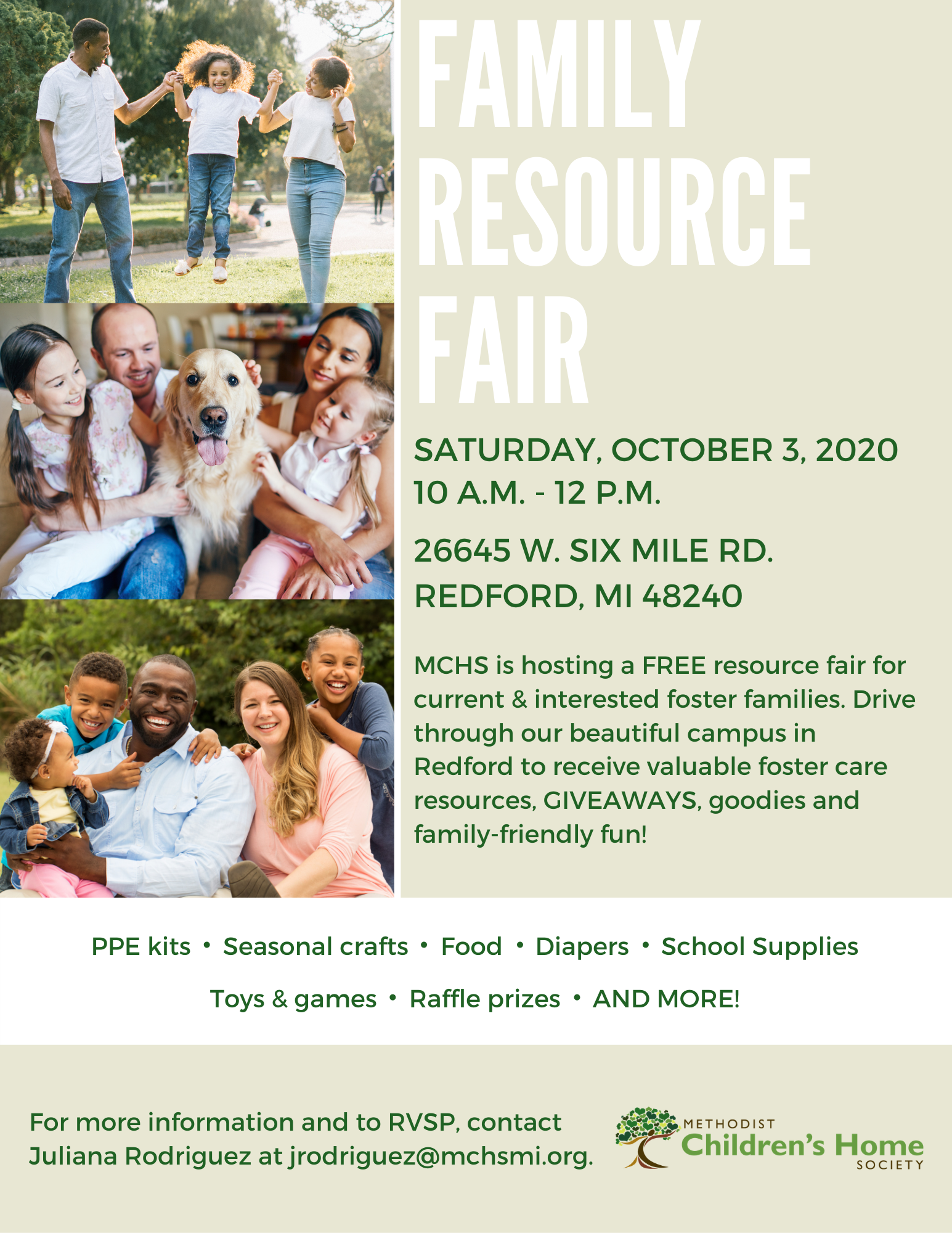 MCHS is hosting a FREE resource fair for current & interested foster families. Drive through our beautiful campus in Redford to receive valuable foster care resources, giveaways, goodies and family-friendly fun!

Swing by our resource fair for:
PPE kits
Seasonal crafts
Food
Diapers
School supplies
Toys & games
Raffle prizes
AND MORE!
For more information contact Juliana Rodriguez at jrodriguez@mchsmi.org. CLICK HERE to RSVP.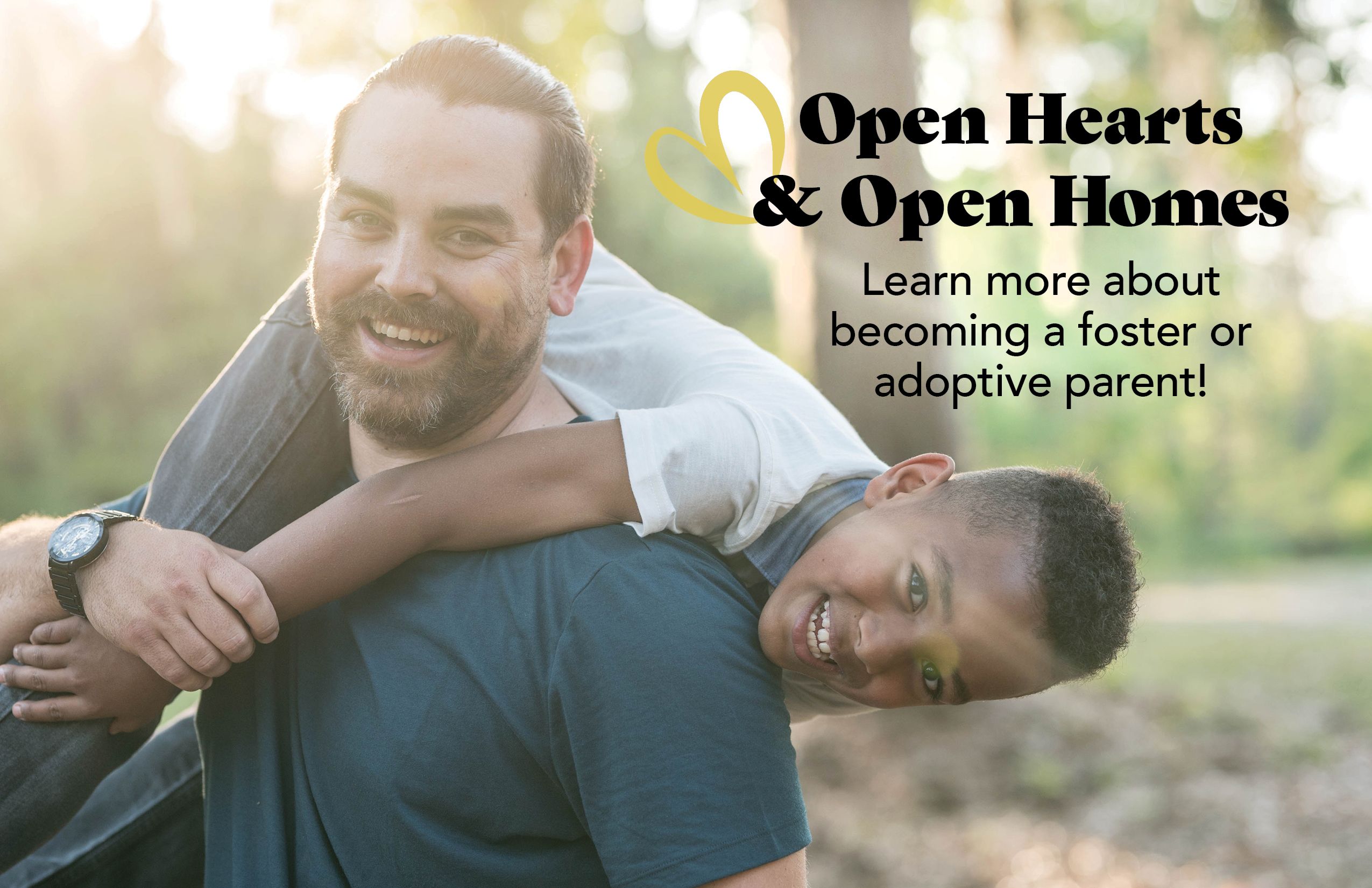 A child is waiting for you. Take the first step toward becoming a foster parent.
We believe every child deserves a loving, caring and supportive home. Sadly, there are thousands of children in Michigan suffering from the lack of a safe and stable environment. We urge you to take the first step in learning how you can truly be a miracle for a child in need. To learn more about how you can make a difference today and change lives – including your own, contact the MCHS Placement Office at 313-531-6190.
If you'd like to join us for an upcoming informational Foster Family Orientations, please contact Director of Licensing Danielle Stevens at (313) 531-3372 or email dstevens@mchsmi.org.
Fill out the Inquiry Form below to be contacted by a member of the MCHS team who will happily answer any questions you have about foster parenting: