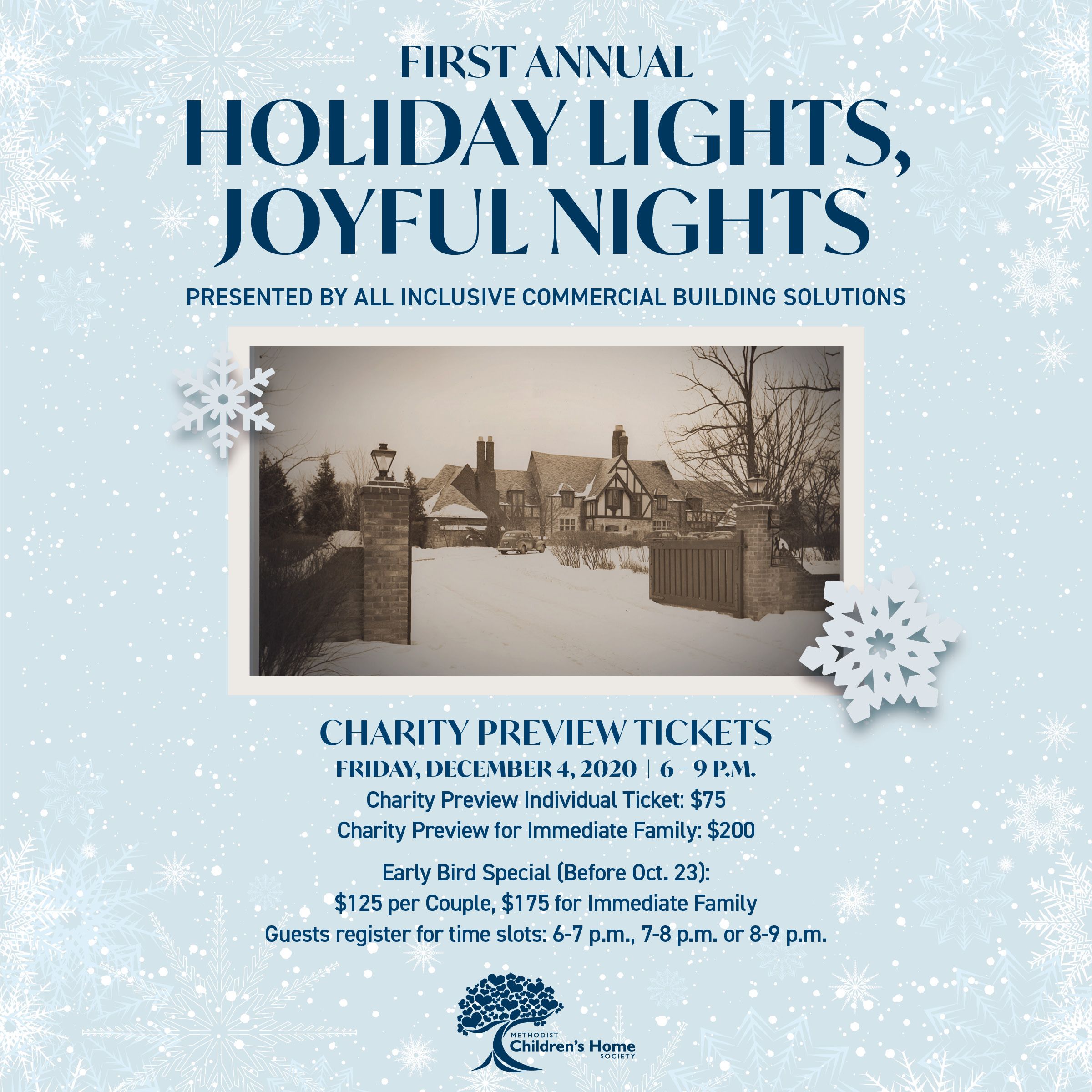 Holiday Lights, Joyful Nights 
Get ready for our biggest and brightest event yet as we bring hope and love to our children this holiday season! This year, our stunning 80-acre campus will transform into a winter wonderland filled with awe-inducing Christmas lights covering every building thanks to Zoro's Christmas Lights. The campus will be complete with silent auction, sleigh rides, gingerbread houses, Christmas tree sales, carolers, hot cocoa and so much more! 
Charity Preview: Friday, December 4, 2020 | 6 – 9 p.m. 
Charity Preview Early Bird Special (Before October 16):
$125 per Couple, $175 for Immediate Family

General Admission: December 5 – 12, 2020 | 6 – 8 p.m.
Entry fee is by donation only.

To reserve tickets or sponsorship today, click HERE. 
Download our full sponsorship packet HERE.