Employee Benefits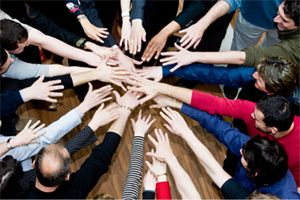 Our full-time employees are typically eligible for the following benefits:
Optional Vision Insurance

Optional Supplemental Insurance

Defined Benefit Pension Plan

Long Term Disability Insurance

Flexible Benefits (125 Cafeteria Plan) Child Care Flex, Health Care Flex

Holidays (9 paid per year)

Vacation (10 days the first year)

Sick Leave (8 days per year)

Personal Leave (5 days per year)
They're builders. Their raw materials may be steel and concrete, or power cables, or scrap metal. Some use spreadsheets, or sensitive negotiations, or simple sweat. They're building the actual buildings that will define Detroit's skyline for decades to come. They're building their own businesses, or building up the businesses they've been hired to lead. They're building durable, supportive communities. And as they put people back to work, get them into homes, and help the next generation grow and thrive, they're building metro Detroit's future. We think you should know who they are.
Blockbuster, Borders, General Foods, Sports Authority, Circuit City, and most recently. . .Toys R Us, which shuttered all of its doors this past June, liquidating the few remaining assets they had. As much as Amazon was to blame for the demise of another industry giant or that more children were choosing to play with iPads then with Legos and dolls, the problems with Toys "R" Us were present long before.
We've got a lot to say about the state of child welfare. Our staff at MCHS, primarily driven by our CEO, Kevin, have informed (and sometimes unorthodox) thoughts and opinions about what we are doing well, where we are falling short, and how we can do better in creating brighter futures for the 13,000 children in Michigan's foster care system as well as more than 438,000 in the national system.