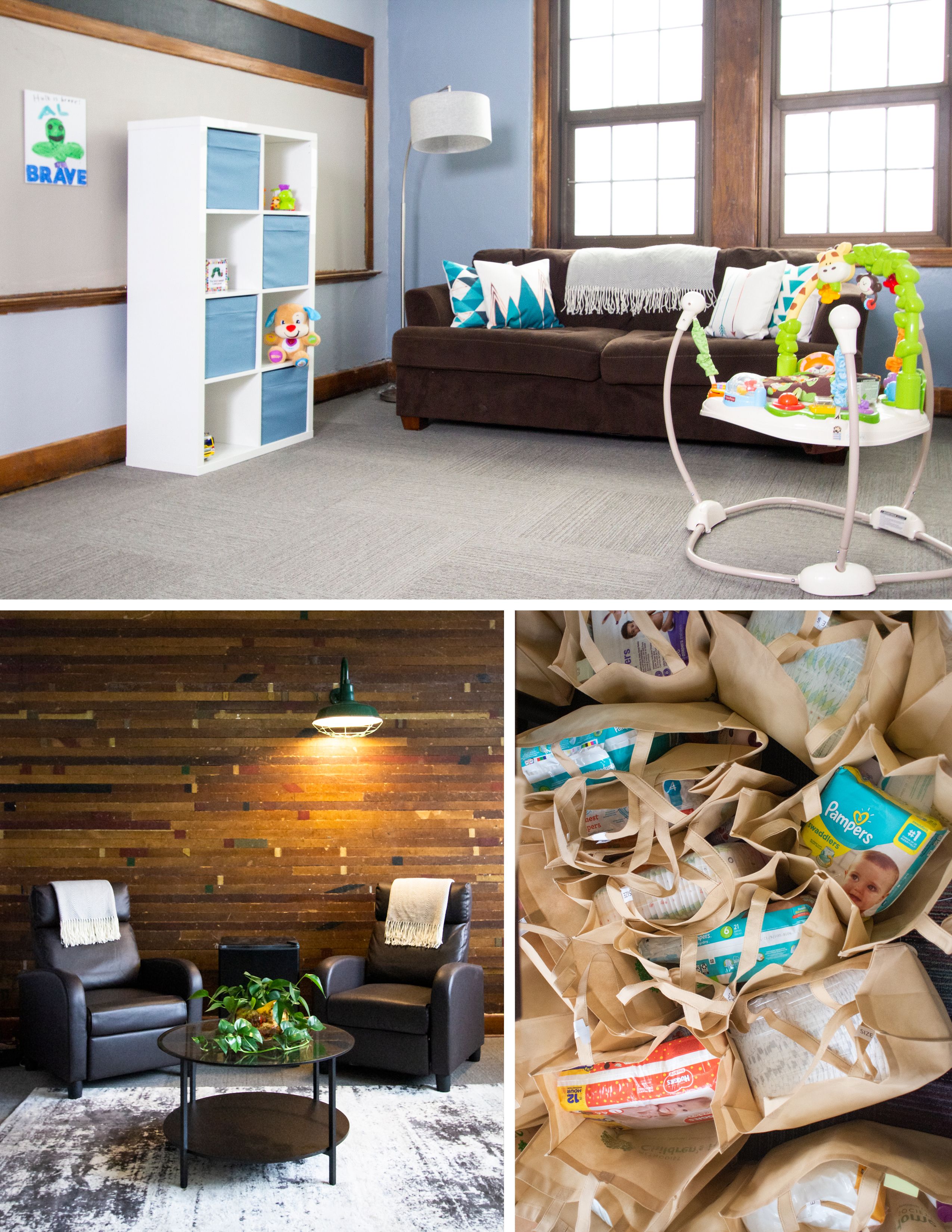 Why Detroit? 4/23/19
Our campus in Redford, home to MCHS since 1927, is indisputably beautiful. Even in the cold, dreary winter there's something peaceful and idyllic about our campus, which has 22 buildings and 23 different types of trees, covering 80 spacious acres. By this time each year, with the flowers blossoming and our trees returning back to life, it gets even better. Whether it's hearing the birds chirp or watching the deer dart across our campus or listening to the water rush over the rocks in the River, our campus offers a sanctuary, a safe haven for so many of our children.
Yet, we knew we could do much more for our children and families. In many ways, we knew we had to do more. As we focused on expanding and enhancing our services in foster care and adoption because the need is so great, as well as wrapping our arms around children in danger of entering the system or children who had been devastated by the opioid crisis, we knew we it wouldn't be contained to just our campus.
And as much as we love our home, which is only a mile and half west of Detroit and a block east of Livonia, we knew if we wanted to best serve the children and families who need us the most, we had to be in Detroit. We had to be willing to be in their communities and serve in their neighborhoods. We had to immerse ourselves and understand every step and every challenge so that services weren't tailored on what we thought was needed or our preconceived notions, but what our children and families truly needed.  
Our programs, which go beyond residential care, foster care, adoption and independent living services, have always been a response to help children after they've already entered the child welfare system. Even with the additional comprehensive services we provide, including individual therapy, group therapy, family therapy, education services, mentoring, tutoring, case management, aftercare services, recreation, and so much more, we were responding. As critical as those services are, and something we plan to continue growing, we knew more had to be done on the front end. And so, after careful consideration of how to best engage and where those services should be located, we knew it was in the great city of Detroit.
We're eager to be in the city as we'll expand our foster care and adoption services in Detroit, as well as focus on prevention work and substance abuse services, which is a direct response to the rise in the drug and opioid epidemic.
As Detroit continues its new chapter, one of great revival and soaring potential, we will not only be present but also active as a community leader. Not to worry though as our campus in Redford will continue to be a natural refuge for our children and families who need treatment, care, and stability. We'll do the same in Detroit, further empowering our families and strengthening our community. After all, Detroit can only be as great as its children and families.