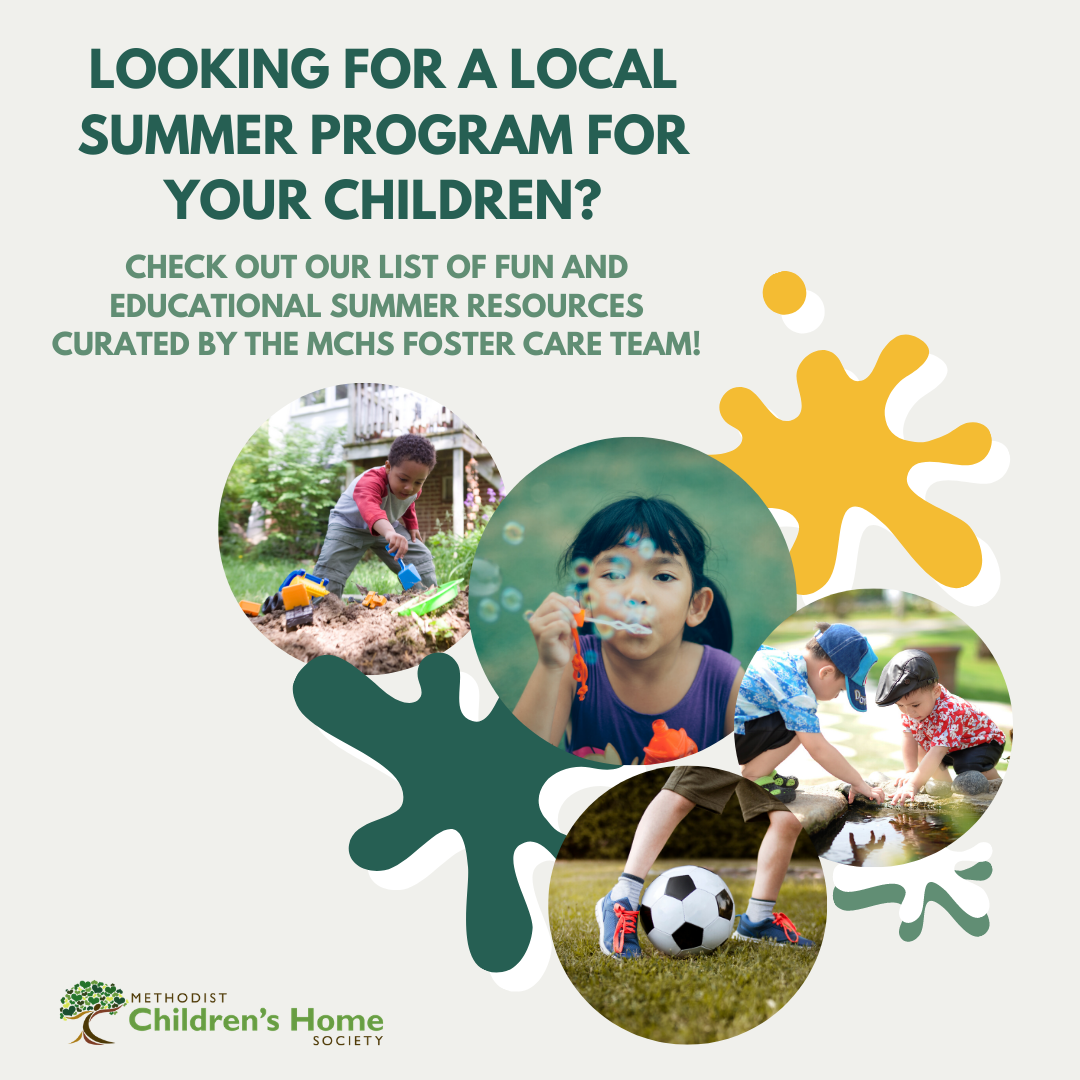 MCHS Summer Camp List, 7/1/2020
Looking for a local summer program to keep your children engaged? Check out our list of fun and educational summer resources curated by the MCHS Foster Care team!
The Salvation Army Summer Day Camp
The Detroit Temple Summer Day Camp offers a variety of programs and provides a safe and secure summer learning environment for children ages 5 to 13. The camp includes daily teachings from the Bible. Weekly activities include games, field trips, arts & crafts projects and recreation. The camp also offers field trips to roller skating rinks, bowling, Hydroplane Races and weekly trips swimming at a waterpark. Our facility has an indoor gym, library, computer lab and classrooms. Outdoor activities are also a part of the daily routine. Children are served lunch and snacks daily. Contact Julian Sykes at 313-897-2914 to sign up.
Cost: Roughly $35 per week
CLICK HERE to learn more. 
Mosaic Youth Theater First Stage Summer Camp
This virtual summer program provides youth with online instruction and programming revolving around the performing arts. Topics include singing, music, dancing and acting! The program is open to youth ages 7-14 and begins July 13th.
Cost: Free
CLICK HERE to learn more.
Love for a Child
Summer camps are designed to bring joy for each child. Team-building games, individualized child recognition and the celebration of hope are just a few things we look forward to giving each child at camp. The camp experience allows children to be kids in a controlled environment where they are taught skills and activities they will come face-to-face with in life.
Cost: Free
CLICK HERE to learn more. 
Royal Family Kids Camp
At the Royal Family Kids Camp, children receive the attention and encouragement of an adult camp counselor and his/her "buddy camper." Each camper is exposed to a variety of fun activities designed for their success and to build self-esteem. For most children, it's the best week of the year – a special time when they can focus on having fun and enjoy being a kid.
Cost: Free
CLICK HERE to learn more.
Joe Dumars Fieldhouse Summer Adventure Camps
The Fieldhouse provides week-long half day and full day summer programs. Parents can also elect before/after care programs that allow their children to be challenged and entertained during periods where Mom or Dad can't be there. This summer, the Shelby Township facility will feature more than 80 different offerings including Sports, Adventure and Imagination, Pee Wee, and Lil' Kickers Camps.
Cost: Varies
CLICK HERE to learn more. 
Michigan Science Center Camp
Camps are designed to fill your child's day with fun activities that explore exciting STEM phenomena all at their own pace. Campers will have the opportunity to talk with Anna and the MiSci Educators as well as other STEM professionals. We will continue to explore the interconnected world around us from the comfort of your living room, kitchen, or backyard! Camp will occur both online and offline for a flexible learning experience. Activities and online programming will span the day but can be done at the camper's own pace.
Cost: Varies
CLICK HERE to learn more. 
All Things New Summer Camp
Camp Westminster on Higgins Lake is a vintage year-round retreat center and summer camp — an intentional setting for mission and worship located in northern Michigan. It is surrounded by acres of wooded forest on a beautiful, crystal-clear lake. Camp Westminster's summer programs enable children and youth to try exciting activities, gain confidence, make real connections with new friends and positive role models, and spend valuable time splashing in the lake, all while growing in their faith.
Cost: Varies
CLICK HERE to learn more. 
And for a larger list of what's open this summer for the kiddos, check out this link: https://bit.ly/31GSyl3
For more information about how MCHS can assist your foster family with resources, please contact Director of Child Welfare Stephanie Sears at ssear@mchsmi.org