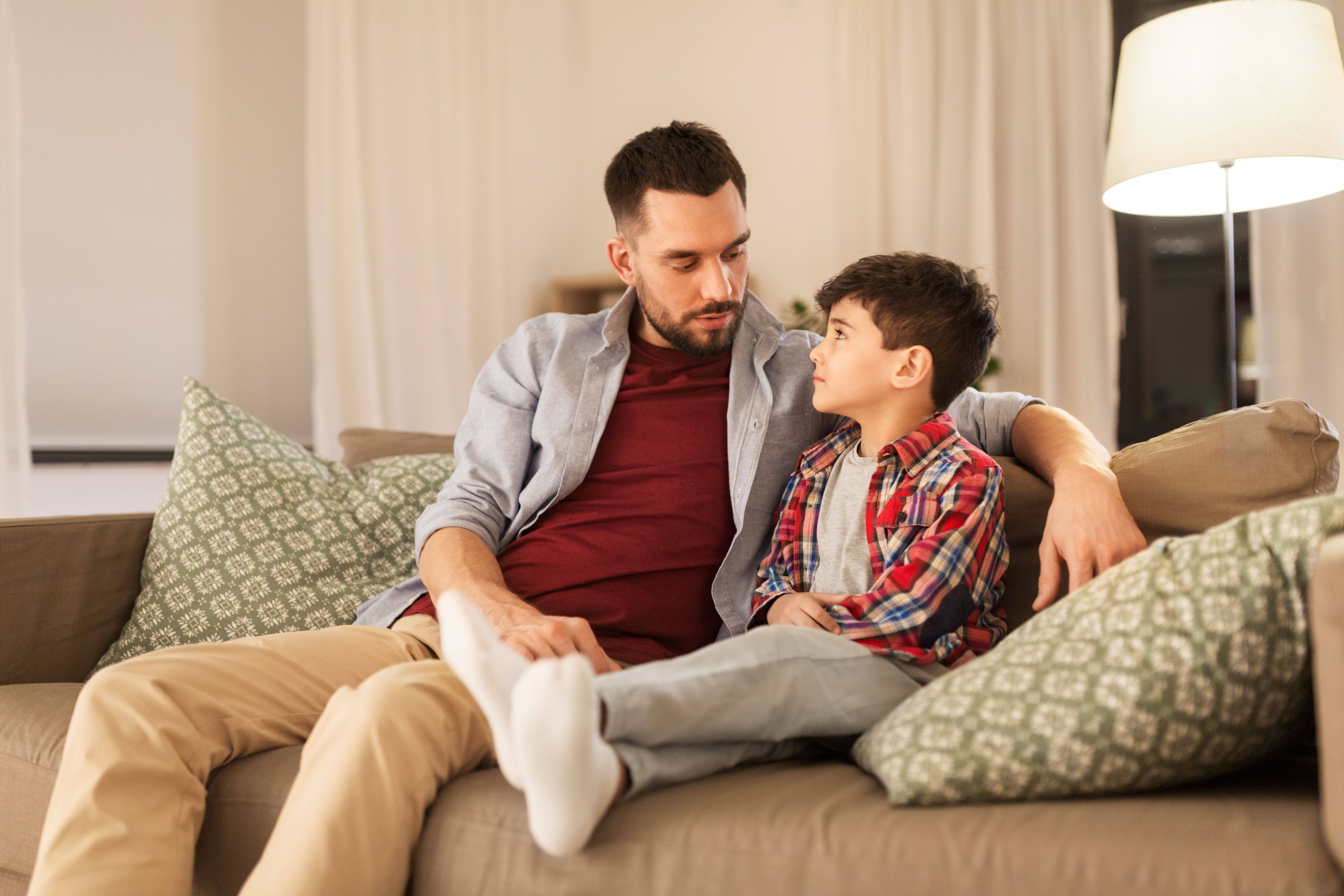 Communicating With Your Child About COVID-19, 4/2/2020
As the country and our state adjust to the new normal during the COVID-19 outbreak, our children are also adjusting to multiple stressors. The pandemic has undoubtedly created anxiety, changed the way we work and educate our children, all while practicing social isolation. There are no sporting events to attend, no playdates with friends and grandparents are off limits to protect their health. While children may not fully understand the impact of the outbreak, they certainly feel the physical, emotional and mental shifts we have made to ensure health and safety. Here are a few ways to speak to your children about what's going on.
Stay Calm
The main role a parent or caregiver can play is in staying calm and offering reassurance. Children respond to not only what you say but more importantly, what you do. Make time to talk with a child on their level. Make sure the information is appropriate to their developmental level and easy to digest. Information at a level beyond what the child can understand will add to the anxiety. Be sure to answer a child's questions to the best of your ability, remaining positive and upbeat. 
Limit Their Exposure
Limit the amount of information regarding COVID-19 a child is exposed to. It's important to explain to children that some information may be based on rumors, not on facts. Reaffirm that you are available to be their main source of information and are available to talk through what's going on. Turn the television off can be a good starting point. 
Practice Good Habits 
Help a child feel in control and  provide examples of things they can do to limit their exposure and stay healthy. This includes how to wash their hands regularly with soap and water. Pick a favorite song that lasts 20 seconds and sing together while washing. Also, teach a child how to sneeze or cough into a tissue or the elbow of their sleeve instead of their hands or the air. Let a child assist with cleaning toys, game controllers and door handles with wipes that remove bacteria. Finally, remind children to keep their hands away from their mouths and face. By following simple health precautions paired with social distancing, a child will be helping in the most effective way to limit exposure to COVID-19. 
Ask Questions 
For older children, asking questions is the best conversation starter. Find out what they already know about COVID-19 and help them separate the facts from rumors. Teenagers tend to worry more about their friends, older relatives and their safety. Make sure they have ample time to interact with older relatives and grandparents whether through telephone calls or video options like Facetime or Zoom.   
Monitor Their Health
As a parent or caregiver, you should continually check for signs of illness. Just because someone may get sick, it does not mean that they have COVID-19. Let children know that you will make sure to get them the care that they need, regardless of what illness they have. Call your healthcare provider and follow the instructions they provide should any family member present symptoms. 
Overall, as a parent or caregiver, your most important role is to remain calm and reassuring, the rock that a child needs to depend on. Address questions and fears honestly while staying positive. Try to keep the information simple and clear and remind children that medical authorities are doing their best to keep everyone safe.