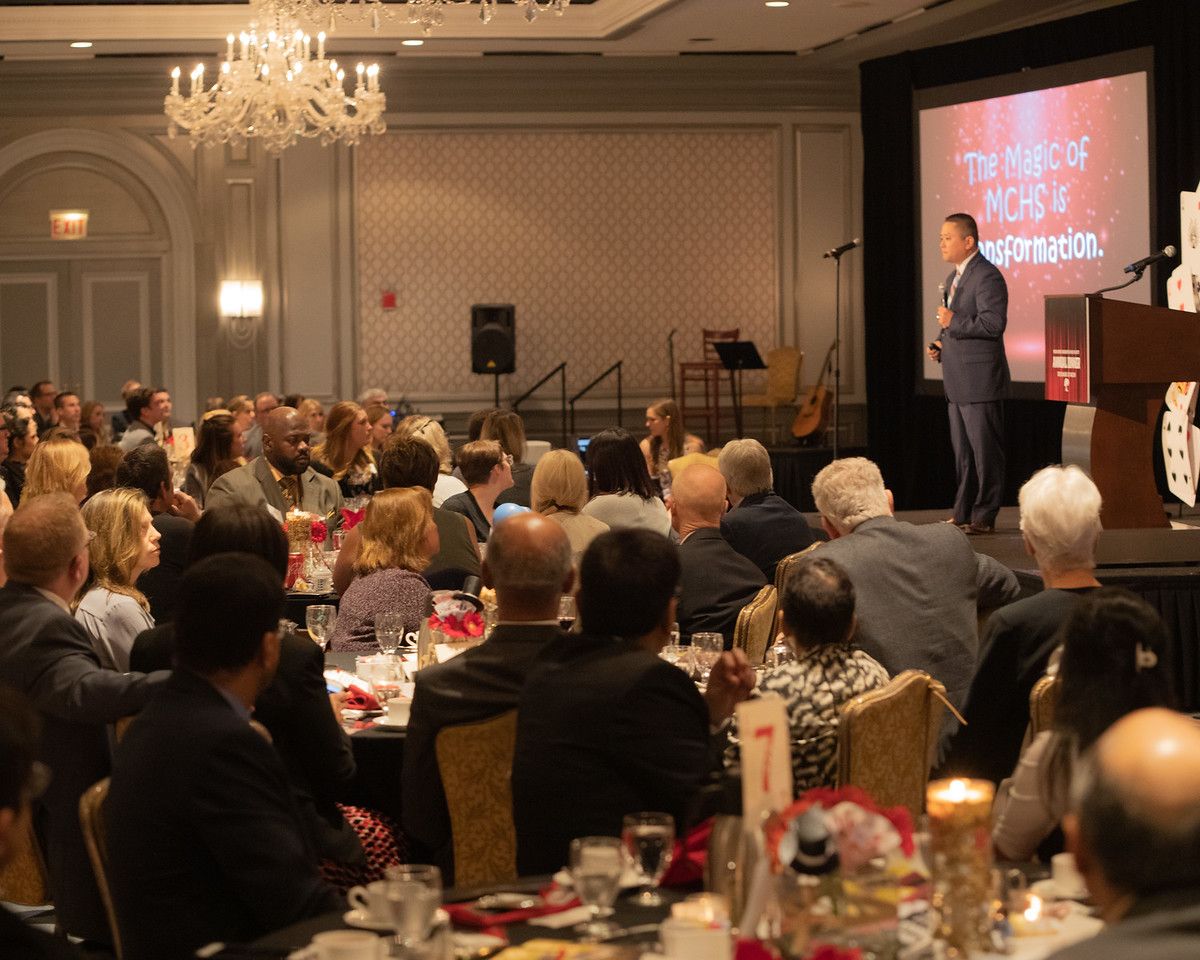 Blog: What To Expect At Annual Dinner
Our Annual Dinner is the perfect event to kick off your spring season! This year, we'll be cheering on our home team to celebrate the upcoming ground-breaking of the Fostering Leadership Academy, the first trauma-informed charter school in the state of Michigan. The purpose of this event is to thank our generous supporters, announce our 2020 Mission Possible winners and celebrate the exciting year to come. 
Doors will open at 5:30 p.m. for guests who wish to partake in cocktail hour. Guests will be able to enjoy our silent auction and 50/50 raffle, browse original art by our children, shop MCHS merchandise and mingle with fellow MCHS supporters! Money raised from our auction and raffle will go towards our fund to provide school supplies and uniforms for students of Fostering Leadership Academy. Our program will begin at 7 p.m. and will include inspirational messages, video tributes and highlights of our Mission Possible awardees. 
You don't want to miss this event! CLICK HERE to purchase your ticket! If you have questions, contact Development Officer Rachel Evans at (313) 683-9587 or revans@mchsmi.org.
CLICK HERE to view photos from our 2019 Annual Dinner.