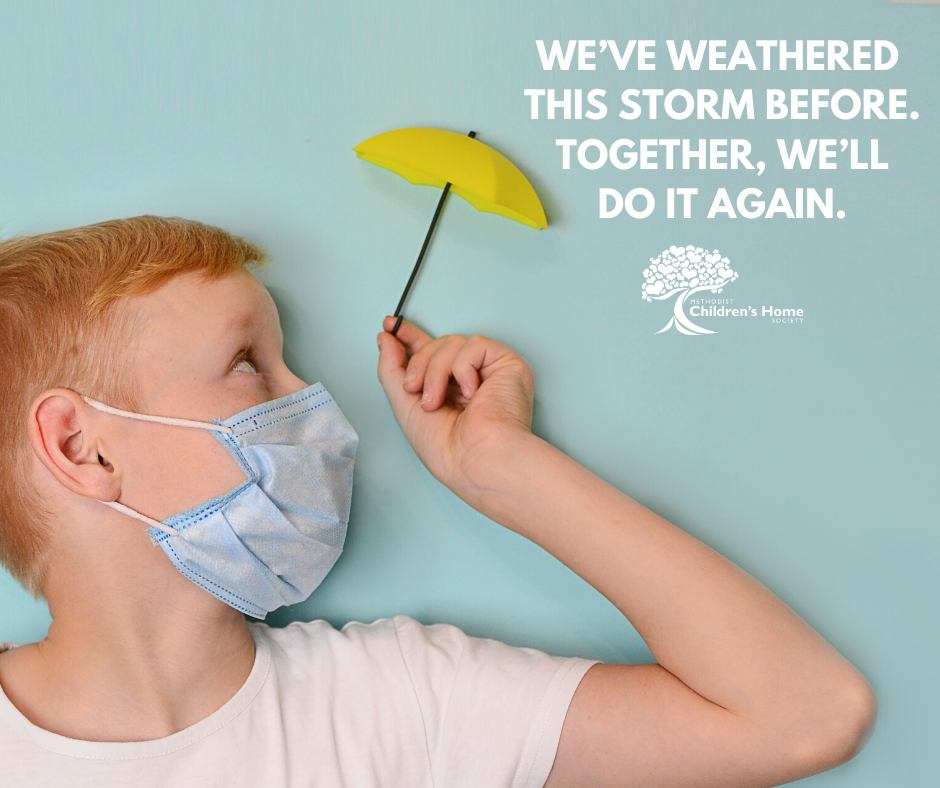 Weathering The Storm, 5/21/2020
We've Weathered This Storm Before. Together, We'll Do It Again.
We're Still Here. We'll Always Be Here. We Need You.
More than a hundred years ago, Methodist Children's Home Society was founded in Detroit as a home to orphaned children, right at the beginning of the Spanish Flu pandemic. In a short matter of months, the Spanish Flu began to ravage the world, including 675,000 Americans. 
From crisis and calamity emerges the true heart and soul of any individual and any organization. As a society, the Spanish Flu pandemic unveiled the flaws in our society and the severe need for social services in our communities, particularly for children and families. Today's pandemic continues to show.
Our founders came forth with the true spirit and mission of MCHS, creating the very foundation that we are building upon today.
The true legacy of COVID-19 is unknown as its wrecked devastation and loss on our communities. As an organization, we have taken the necessary measures to ensure continued safety for our children, families and staff. From the very beginning, our priority has been — and always will be — the health, safety and well-being of our community. 
We thank our staff and our foster families for jumping into action when COVID-19 hit our community. They are heroes in every sense of the word. 
Yet, we can't do it alone. We need your help. 100 years ago, in the midst of one of the battles the world had ever seen, our community came together to start MCHS. We weathered the storm. We'll do it again. Yet, we need you.
Please support our children, our families, and our staff. Every dollar helps.
Because of you, we're still here. And we're not going anywhere!
To support MCHS by donating to our COVID-19 Relief Fund, CLICK HERE.