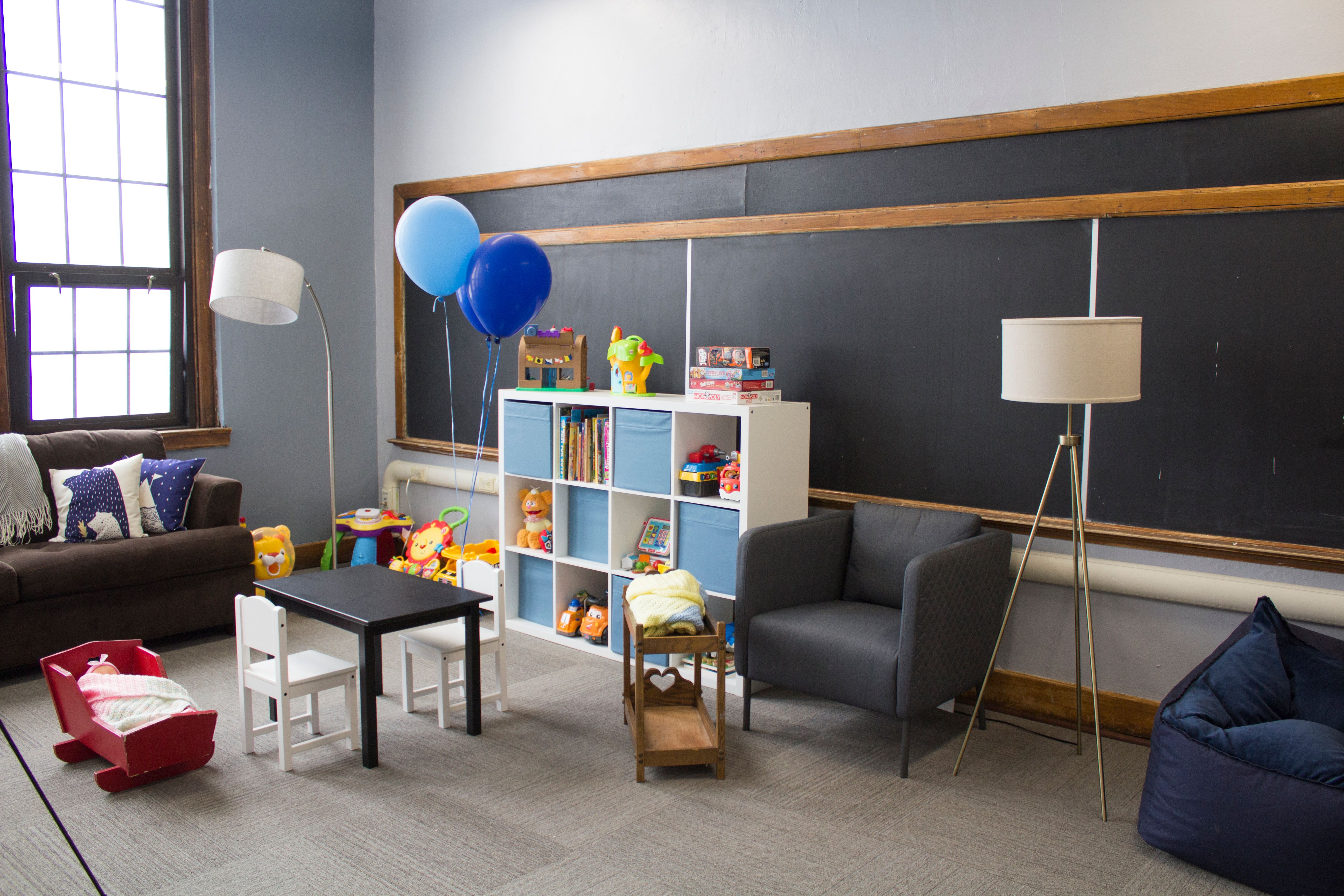 Celebrating One Year Of Service In Detroit, 4/7/2020
We are excited to celebrate the first anniversary of opening our first satellite office at the Durfee Innovation Society in Detroit . On April 8th, 2019, we cut the ribbon and officially opened our Detroit Resource Center with programming centered around child abuse prevention. Our Detroit office is an accessible community space offering family support, education and basic infant supplies to at-risk families. This growing office has allowed us to increase our footprint and reach in our community, meeting families where they are. 
In its first year, 500 unique families have visited the Detroit Resource Center. Our families have access to essential infant supplies at no cost through our Resource Center. The Resource Center's biggest focus is providing diapers but MCHS also provides wipes, infant formula, baby shampoo, etc. During the holiday season, MCHS also provided families with presents for each child. Over the past year, we have supplied more than 63,918 diapers to families in need, serving 1,404 unique infants. Additionally, we've had the opportunity to attend community baby showers, providing bundles of infant supplies to expecting mothers. We are honored to serve our community with essential supplies and help to raise healthy, strong families. 
In just 365 days, we have launched new and innovative programs, collaborated with community partners and increased staffing. In August 2019, MCHS team members partnered with Life Remodeled during its annual week of service providing more than 10,000 volunteers from Michigan and nationwide with information on foster care and adoption. In early 2020, our office launched new women's empowerment programs. Our Women Empowerment Series provides monthly workshops focusing on topics to empower women including, but not limited to, financial literacy, job readiness, parenting skills and mental health. Complimentary, our Women's Support Group meets monthly and provides women with an outlet to express their concerns and connect with other women in their community.  
Not only have we grown our programs, but we've also grown our footprint inside the Durfee Innovation Society. Now with a total of 11 offices, MCHS holds the most human service agency office space in the community-focused center. 
As the needs of our community continue to evolve, we are committed to providing families with the resources they need to thrive. We have had an amazing first year and are looking forward to providing new programs to extend our reach to every individual in our community. 
CLICK HERE, for more information about our Detroit office.