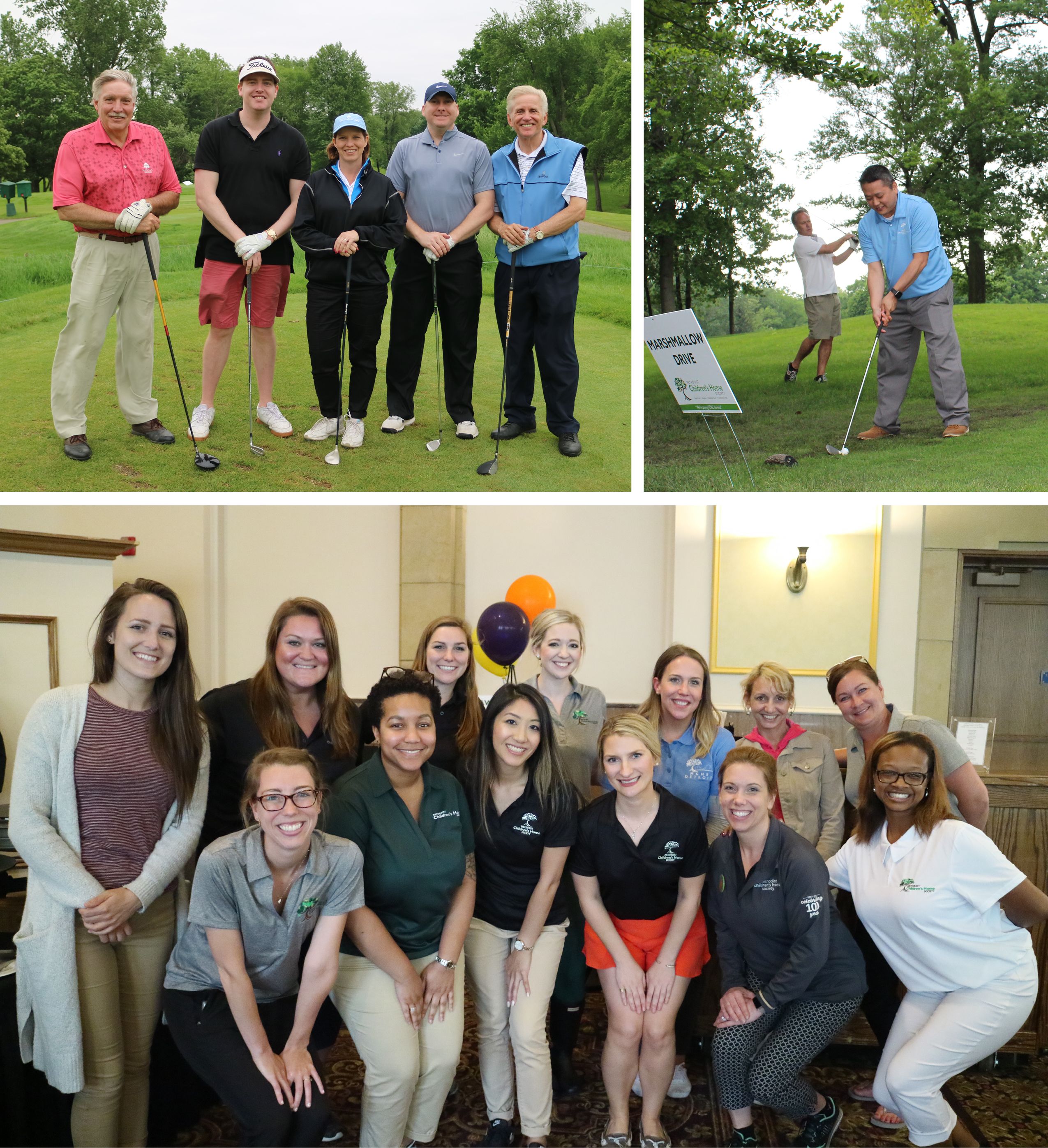 2019 Golf Classic, 6/10/19
The rain didn't stop our shine as we held our 4th annual Golf Classic at the Inn at St. John's in Plymouth. With just a brief delay in tee time, more than one hundred golfers joined us for a day filled with fun, golf, and giving back.
Thanks to our amazing sponsors and golfers, we were able to raise a record-breaking amount of funds, directly impacting our mission of providing individualized treatment, care, advocacy, and permanency to children and families impacted by childhood trauma. Funds raised will help us provide our youth with summer shoes, a trip to the Detroit Zoo, rubber mulch for their playground, and provide resources to our Detroit Resource Center. Our day ended with an impactful program, and attendees leaving with raffle prizes, silent auction items and a sense of knowing they made a difference for our children. 
A special thank you to our premiere sponsors: DTE Energy Foundation, Advantage Living Centers, NSA Architects, Total Healthcare, Guy Hurley, Pharmascript, Kienbaum Hardy Viviano Pelton Forrest, E&L Construction Group Inc., DDI Insurance, White Construction, Bank of America, All Inclusive, Detroit Free Press, Yeo & Yeo, DBbusiness, PNC Bank, and Suburban Eye Care. Also, thank you to our non-golfing sponsors: Inc. Systems, Watkins Ross, Embassy Title Agency, New Found Hope Community Church, Occupational Car Services, Dickinson Wright, Lawson's, and our very own MCHS Board of Directors. 
Thank you to all of our volunteers and staff who helped coordinate this successful event! We look forward to next year!