Residential Care
Raising Responsible Young Men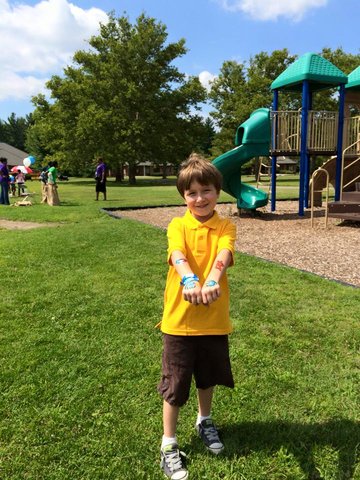 Our 72-acre campus in Redford, known as The Children's Village, is the heart of our residential care program. When boys have been rejected by their families, their relatives and more than a few caregivers, their greatest need is finding sanctuary from a chaotic past. The Children's Village is a place for these young men to live, grow and learn.
Our community of cottages provides a warm, comfortable place for the boys to call home. Each of the seven cottages includes 10 private bedrooms and four bathrooms, as well as kitchen, dining and lounge areas. Children and staff eat meals as a family and spend time together in a safe, nurturing family atmosphere.
Professional team members evaluate the needs of each resident in The Children's Village. Team members include the cottage staff, caseworkers, program administrators, campus nurse, psychologist, psychiatrist and pediatrician. Occupational therapy, recreational therapy, spiritual enrichment and educational enrichment complete the continuum of care. Most of our residents receive a public education, supplemented by on-grounds tutoring with dedicated staff that guide and encourage.
This holistic therapeutic approach helps residents overcome past trauma. On any given day, the boys are learning something new, receiving a hug for a job well done, being encouraged to act responsibly, and sharing their turbulent past so that they can heal. This intensive work is successful because of our residential setting.
Facts and Figures
75 young men lived in The Children's Village throughout 2014

Residents in 2014 were 6 – 18 years old

In the past five years, more than 375 boys have come through The Children's Village
For more information on our residential program, please contact our Intake Coordinator, Rachel Martoia, at 313-378-2727.