Welcome to Methodist Children's Home Society
Methodist Children's Home Society helps hundreds of children each year by providing safe havens, creating forever families and raising responsible young men.
We fulfill a vital and challenging purpose within the state of Michigan by providing a broad range of services to children and families in crisis. Our clinical therapists provide treatment for our most vulnerable youth with the hope that one day they will be free from the pain and confusion caused by abuse and neglect. This care sparks hope and promise for a better future- for children and families, and ultimately the entire community.
Spotlight on MCHS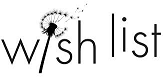 Upcoming Events!
Apartment Supplies Needed for New Transitional Living Program

We are excited to announce the launch of our new transitional housing program! We will be housing a small group of 18-22 year old young men who have aged out of the foster care system. We are providing these young men with secure housing, support and guidance, while they begin working or going to school full time. Donations of furniture, kitchen supplies, home decor and electronics are greatly appreciated as we welcome these young men to our campus.