Welcome to Methodist Children's Home Society
Methodist Children's Home Society helps hundreds of children each year by providing safe havens, creating forever families and raising responsible young men.
We fulfill a vital and challenging purpose within the state of Michigan by providing a broad range of services to children and families in crisis. Our clinical therapists provide treatment for our most vulnerable youth with the hope that one day they will be free from the pain and confusion caused by abuse and neglect. This care sparks hope and promise for a better future- for children and families, and ultimately the entire community.
Spotlight on MCHS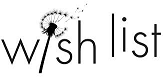 Upcoming Events!
Our 2013 holiday campaign is under way. View our Holiday Appeal!
The holiday season is already upon us! As the weather turns colder and days grow shorter, our minds turn to gift buying, decorations and time spent with family. It is our mission here at MCHS to give every child a holiday to remember, and we could certainly use your help. Click here to view our residential boy's wish lists by cottage. You can also view our general holiday wish lists for the boys and girls we serve by clicking here. For information about buying individual gifts for one or more of our children or for any other questions you may have, please contact Sasha at sdemo@mchsmi.org or at 313-531-7462.

Gift Wrapping Supplies

We are in need of gift wrapping supplies! Donations of wrapping paper (preferably kid themed), gift bags, tissue paper, gift tags and scotch tape are greatly appreciated! Donations can be dropped off at our Administration Building Monday-Friday from 9am-4:30pm.

Apartment Supplies Needed for New Transitional Living Program

We are excited to announce the launch of our new transitional housing program! We will be housing a small group of 18-22 year old young men who have aged out of the foster care system. We are providing these young men with secure housing, support and guidance, while they begin working or going to school full time. Donations of furniture, kitchen supplies, home decor and electronics are greatly appreciated as we welcome these young men to our campus.