Welcome to Methodist Children's Home Society
Methodist Children's Home Society helps hundreds of children each year by providing safe havens, creating forever families and raising responsible young men.
We fulfill a vital and challenging purpose within the state of Michigan by providing a broad range of services to children and families in crisis. Our clinical therapists provide treatment for our most vulnerable youth with the hope that one day they will be free from the pain and confusion caused by abuse and neglect. This care sparks hope and promise for a better future- for children and families, and ultimately the entire community.
Upcoming Events: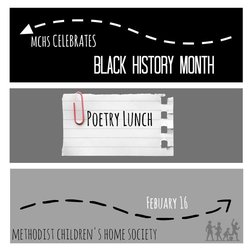 Black History Poetry Lunch

Click here to view our agency's wellness policy.